This delicious smoothie is made with a whole pineapple, mango, coconut milk, and lime juice. It tastes very refreshing!
The leftover coconut milk can be used to make Pina Colada.
In this recipe for fish tacos, you can see on the photos how to peel and chop mango (the easiest way).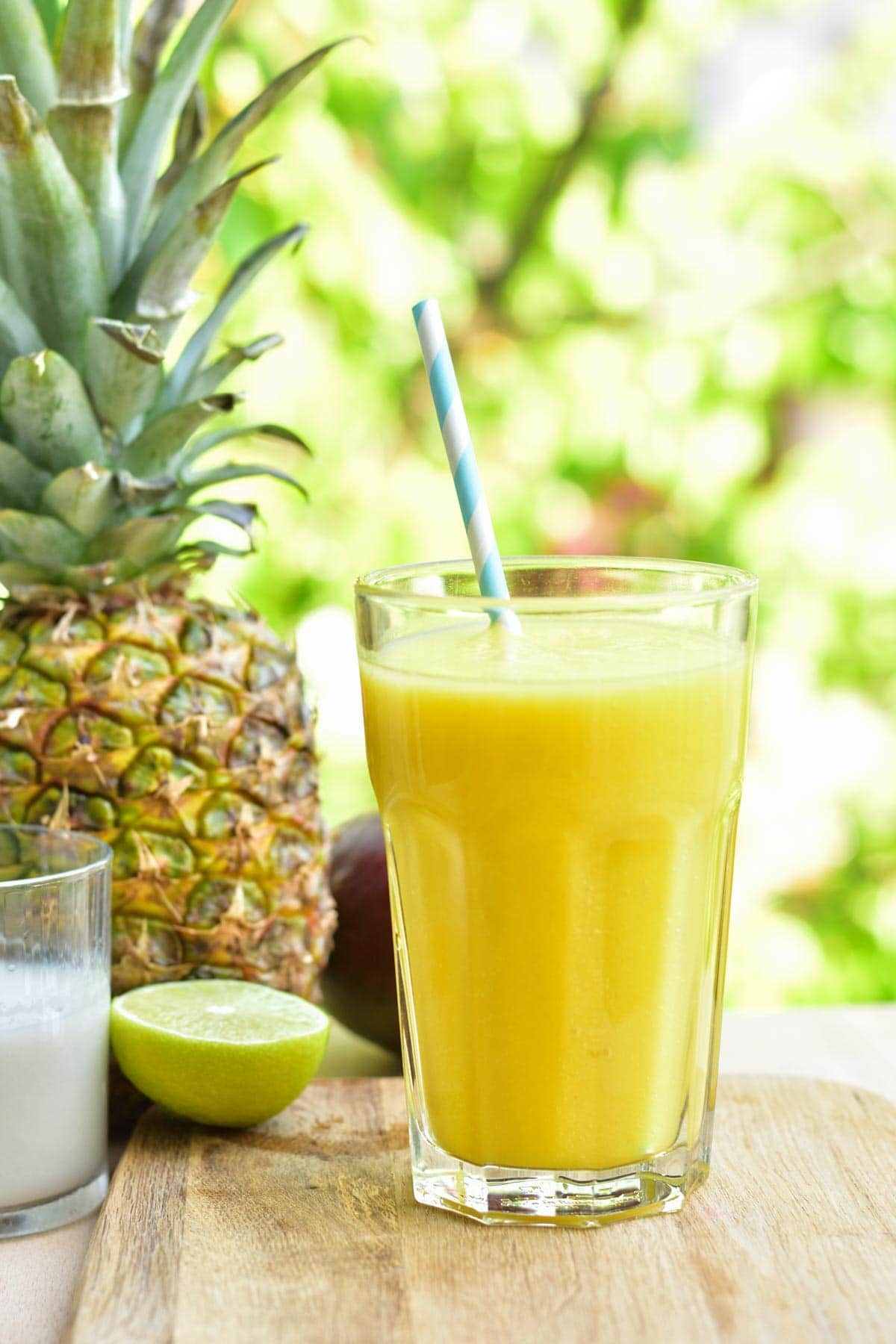 Pineapple mango coconut and lime smoothie
Exotic tasting refreshing smoothie made with fresh fruits and coconut milk.


SAVE THIS RECIPE
Saved!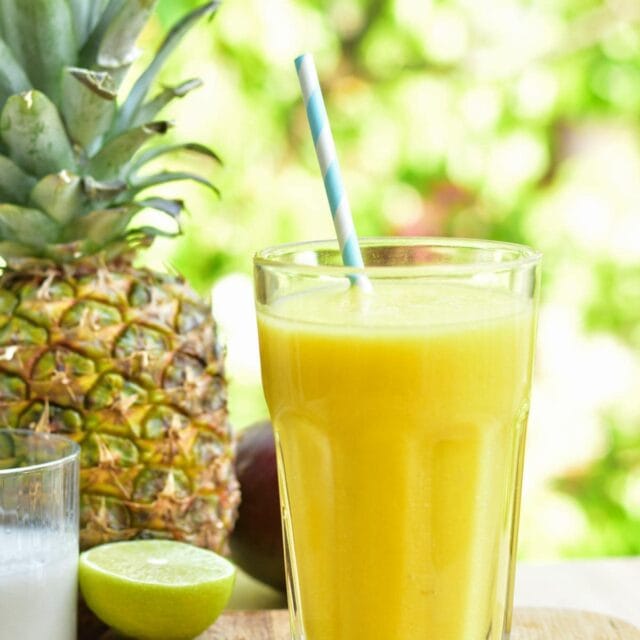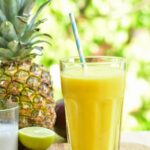 Print Recipe
RATE THE RECIPE
(click on the stars)
Ingredients
1

pineapple

about. 1 lb/450g pineapple (weight without the skin and core)

1

mango

about 11 oz/320g (weight without the skin and pit)

½

cup

coconut milk

from a can

juice from 1 lime

or from ½ lime if you like more sweet smoothies
Instructions
Peel the pineapple: trim off the top and base of the fruit, then place it vertically and cut away the skin, from top to bottom. Then cut off the flesh, so that only a hard core remains (discard the skin and core).

Peel the mango and remove the flesh from the pit.

Juice the lime.

After opening the coconut milk can, mix the thick and thin part (or shake with the can before opening it), measure out a ½ cup.

Add all the ingredients to a food processor or blender, mix until smooth. If all the ingredients won't fit in your blender container, add the pineapple first, blitz until smooth (it will reduce its volume), then add the other ingredients.

Enjoy!
Notes
You can add some sweetener if your fruits are not sweet enough (sugar, xylitol, coconut sugar).
Tastes best freshly made but can be stored in the fridge for up to 24 hours. Stir well before drinking.
Calories: 1 serving (1/2 of the recipe). This is only an estimate!
Tried this Recipe? Rate the Recipe and tell us what you think in the Comments!
Did you make this recipe? RATE THE RECIPE or tell me in the COMMENTS how you liked it! You can also add a photo of your dish. It would make me very happy and will help other readers. Thank you!!