Sun-dried tomato and parmesan deviled eggs
Deviled eggs are tradtionally prepared for Easter in Poland. This version is maybe less traditional, but no less delicious. Sun-dried tomatoes goes perfectly with eggs and the combination with characteristic parmesan cheese gives them a deep and addictive taste. I highly recommend it!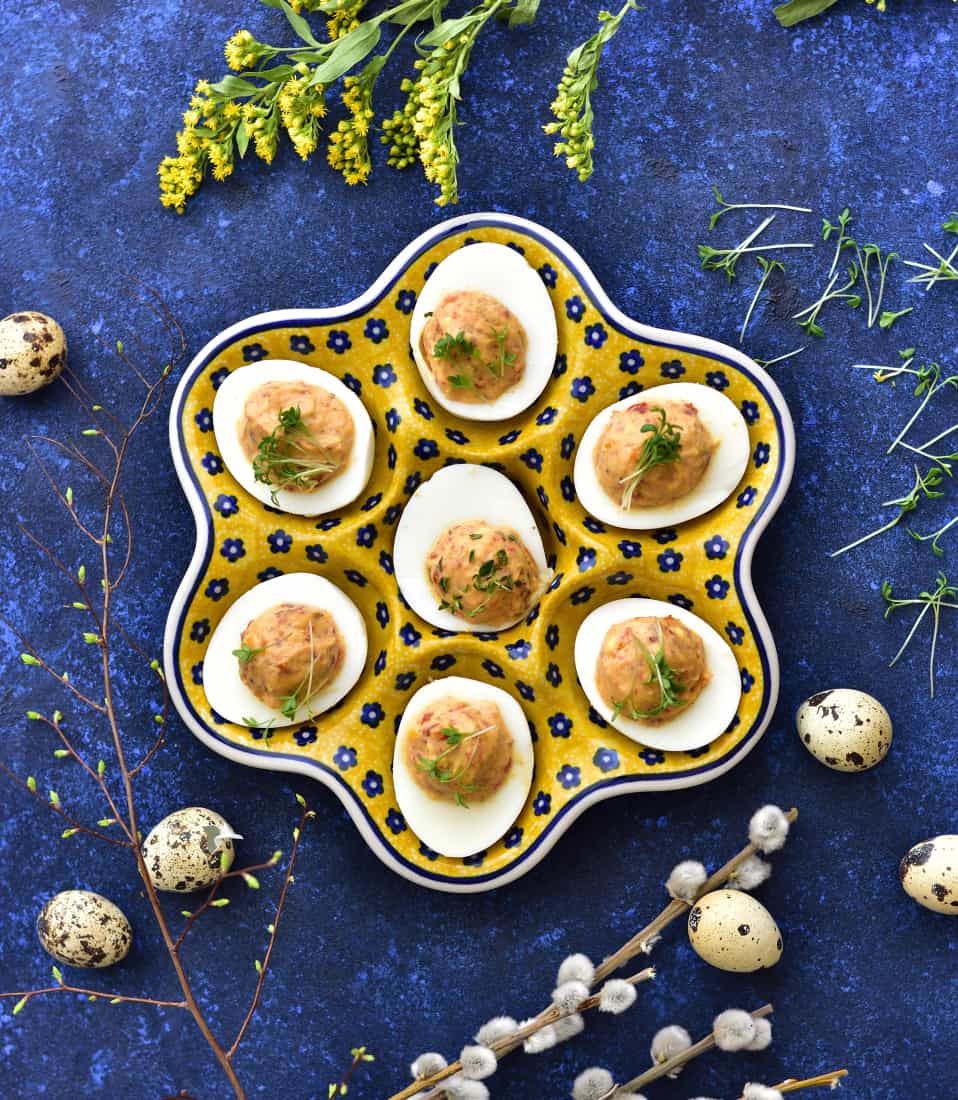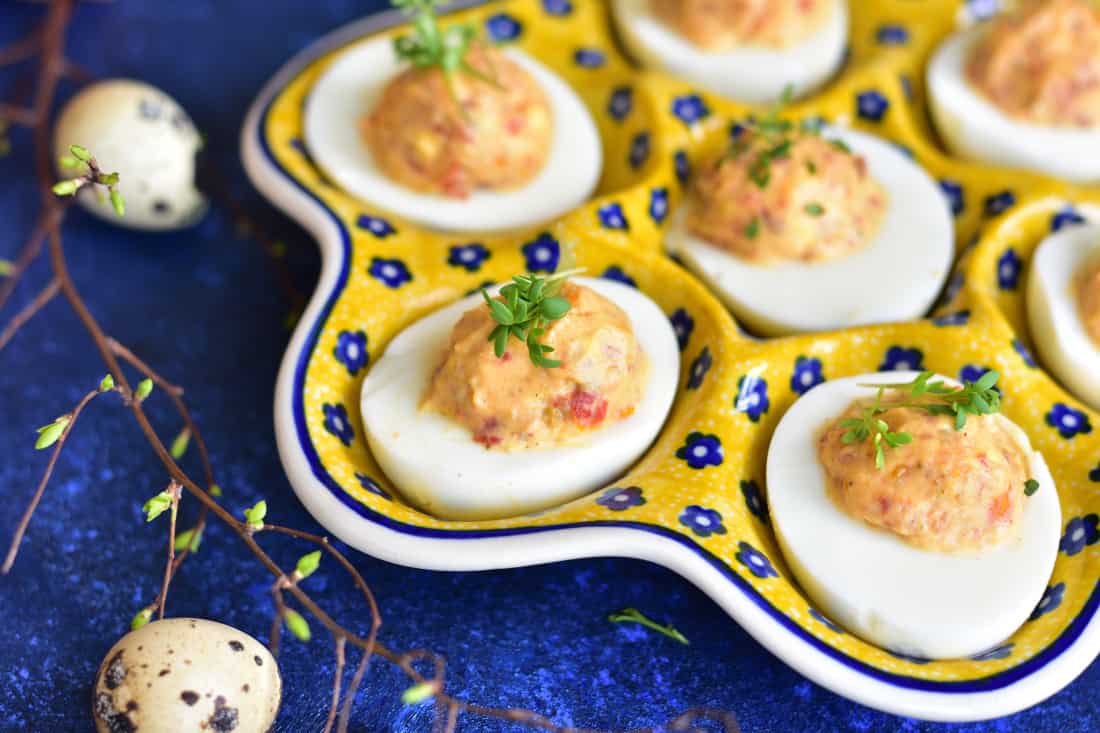 Sun-dried tomato and parmesan deviled eggs
Ingredients
5 large eggs
4 pieces sun-dried tomatoes, finely chopped
1 teaspoon oil from sun-dried tomatoes
2 heaped teaspoons mayonnaise
1 tablespoon parmesan cheese or 1 slice regular cheese, such as gouda, grated on the small side of a box grater
2 teaspoons lemon juice
salt and black pepper, to taste
garden cress or your favorite sprouts with a delicate taste, for sprinkling
Instructions
Hard boil the eggs: put the eggs in a medium pot, pour boiling water over them and cook for 7 minutes on a high heat (start counting when it comes to a boil, I like yolks that are set but also slightly moist in the middle), after this time put the eggs in ice water, leave to cool, peel the shells.
Slice the eggs with a sharp knife in half lenghtwise, removing the eggs yolks in a medium bowl, mash them with a fork, combine with the remaining ingredients, season with salt and pepper to taste, mix, and evenly disperse the yolk mixture into the egg whites.
Sprinkle with garden cress and serve.
Last Updated on