Wondering what to do with sun-dried tomatoes? Here you will find a collection of sun-dried tomato recipes and ideas what to make with this delicious ingredient.
1) Sun-Dried Tomato Pesto
Sun-dried tomato pesto is the best way to use up sun-dried tomatoes! Packed with flavor, savory, nutty, it´s a perfect condiment that goes well with almost anything! Use it as a spread, dipping sauce, or pasta sauce!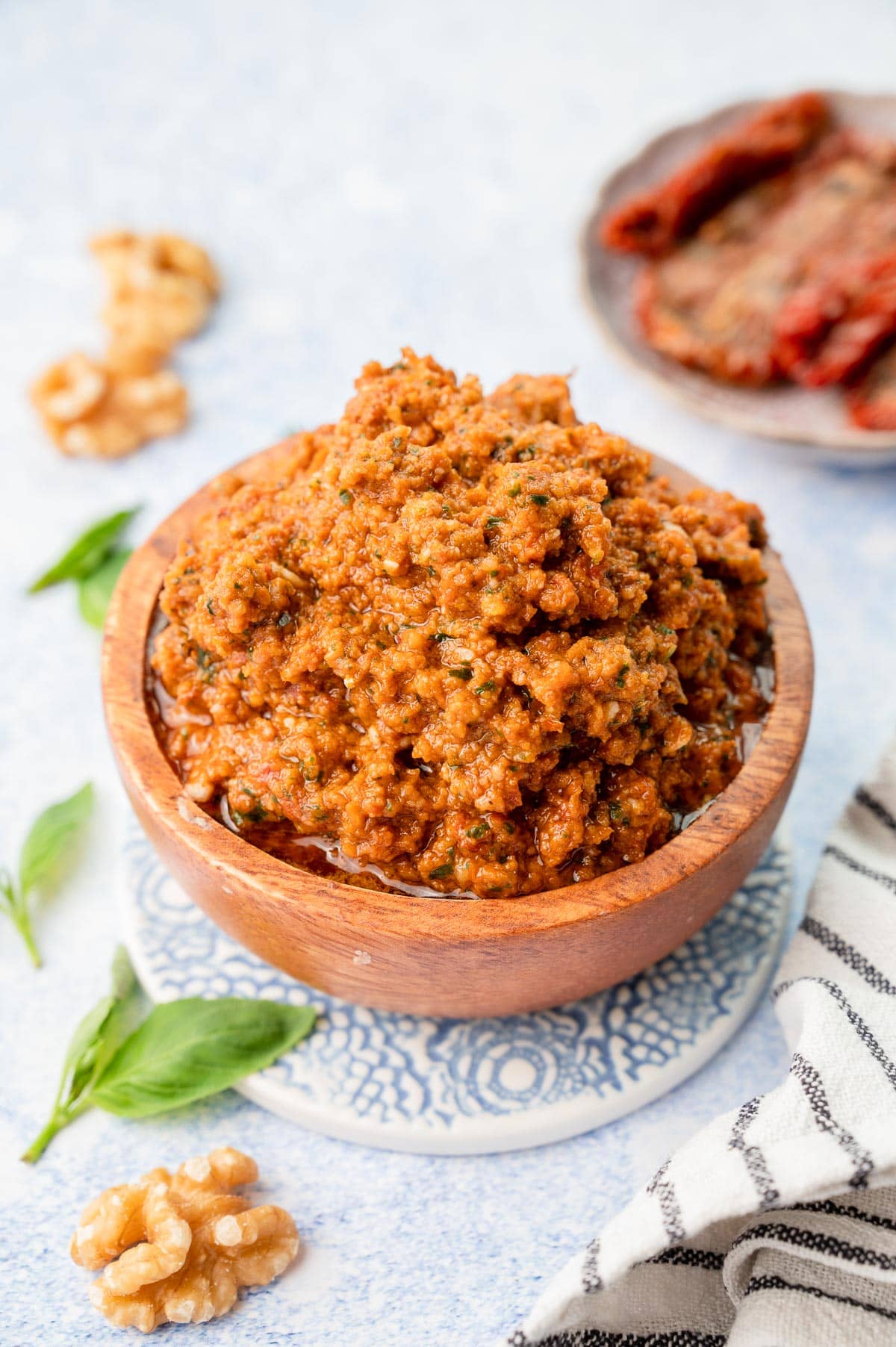 2) Tuscan Chicken Pasta
Tuscan chicken pasta is a delicious 30-minute dinner recipe featuring juicy chicken breast with pasta and creamy sauce with sun-dried tomatoes and spinach. A classic for a reason!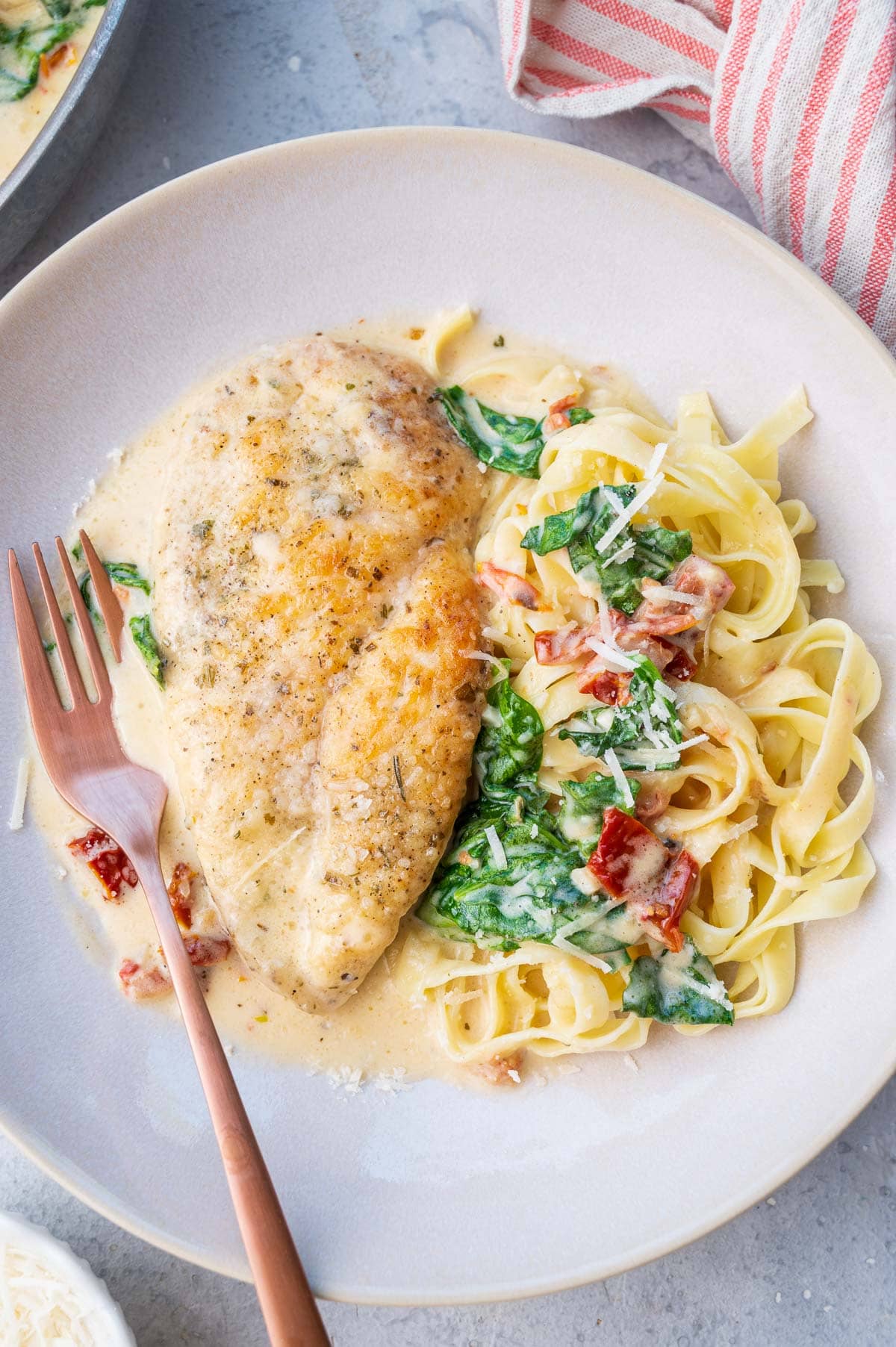 3) Tuscan Chicken Gnocchi
Use store-bought gnocchi to make this easy weeknight dinner. Juicy, flavorful chicken pieces smothered in creamy sun-dried tomato and spinach sauce served with gnocchi. You´ll love this easy dinner!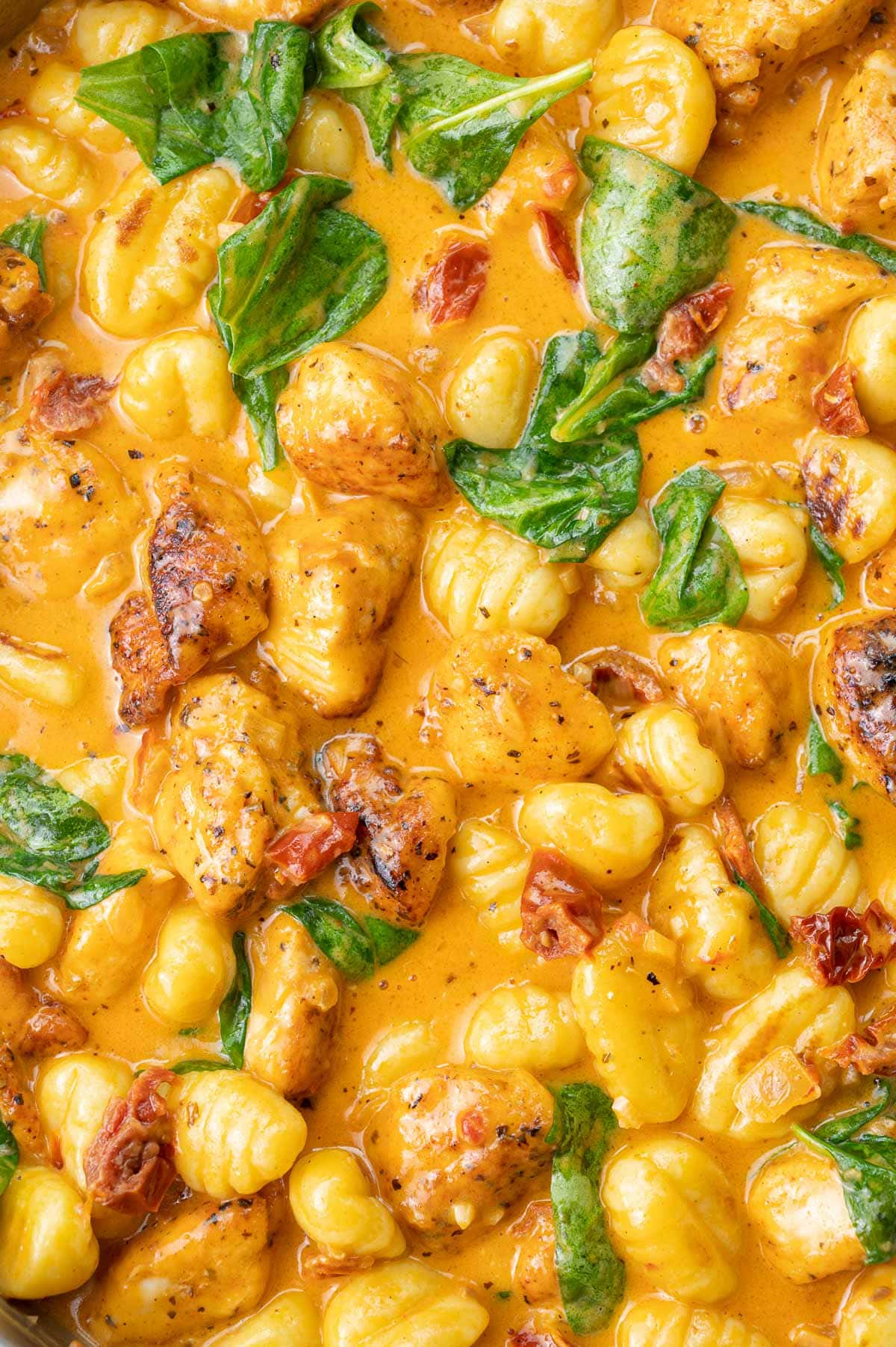 4) Chicken Fritters
Chicken fritters are cutlets made from diced chicken breast, flour, egg, and seasonings. All you need to do is combine all the ingredients and pan-fry the fritters. These chicken fritters are seasoned with sun-dried tomatoes, basil, and lemon zest. They are so good and juicy – it´s a perfect family-friendly, quick dinner.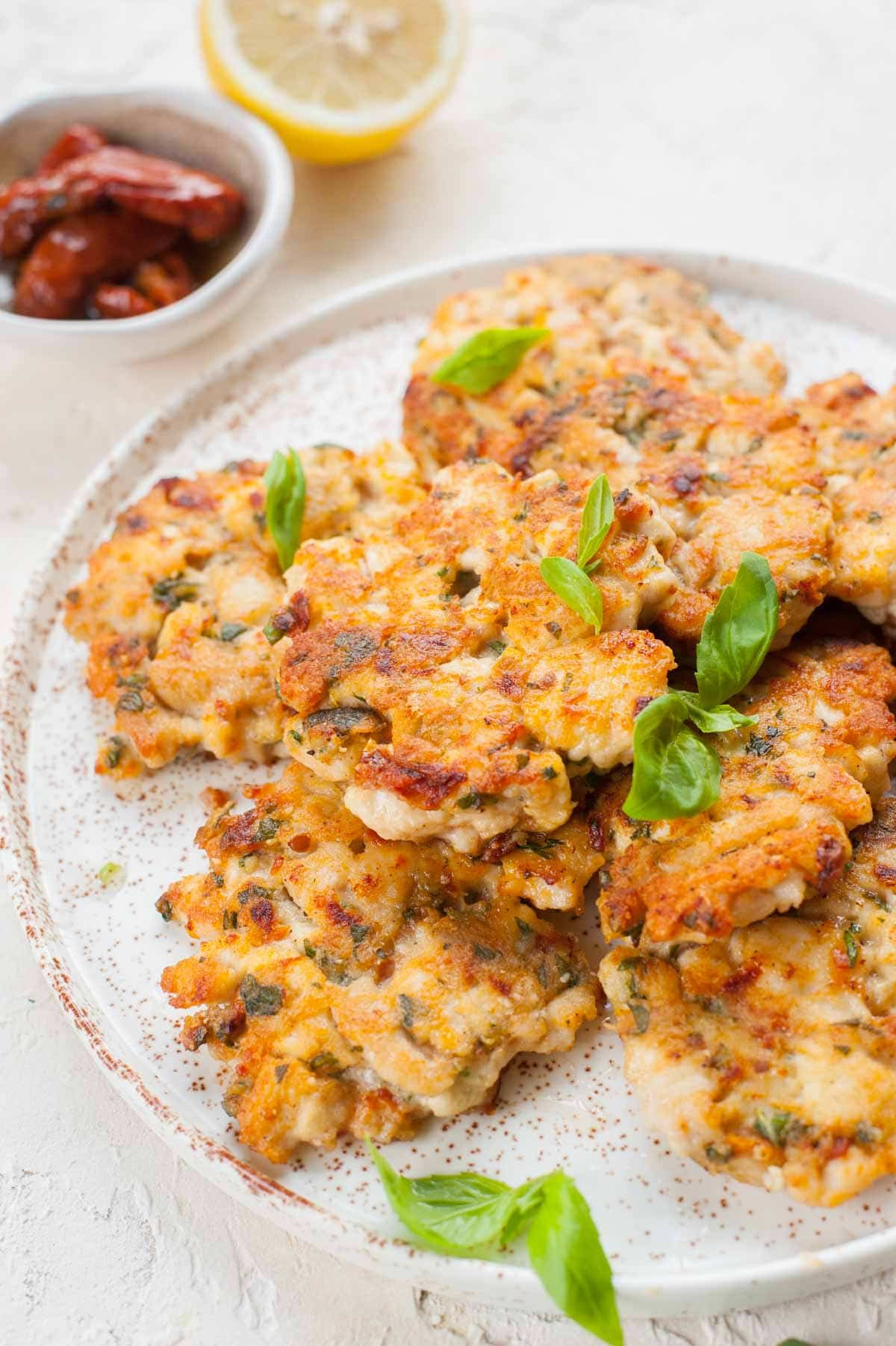 5) Puff Pastry Pinwheels
These puff pastry pinwheels are a delicious savory snack that will be gone in seconds. These crispy pinwheels are stuffed with sun-dried tomatoes, olives, and cheese.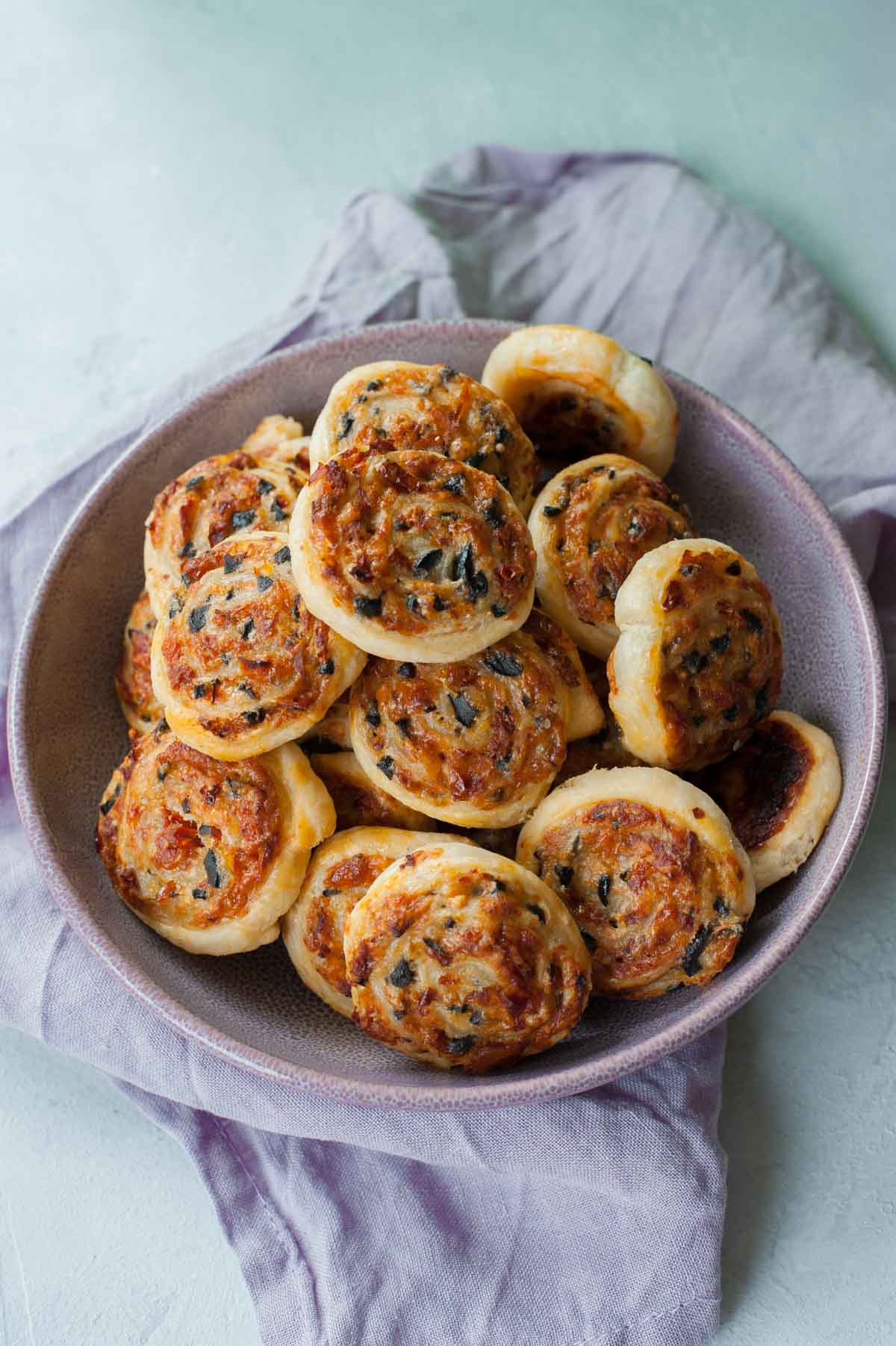 6) Sun-Dried Tomato Salad
This sun-dried tomato salad features arugula, sun-dried tomatoes, olives, and an easy dressing. Salty feta cheese crumbles and crunchy seeds complete this delicious salad.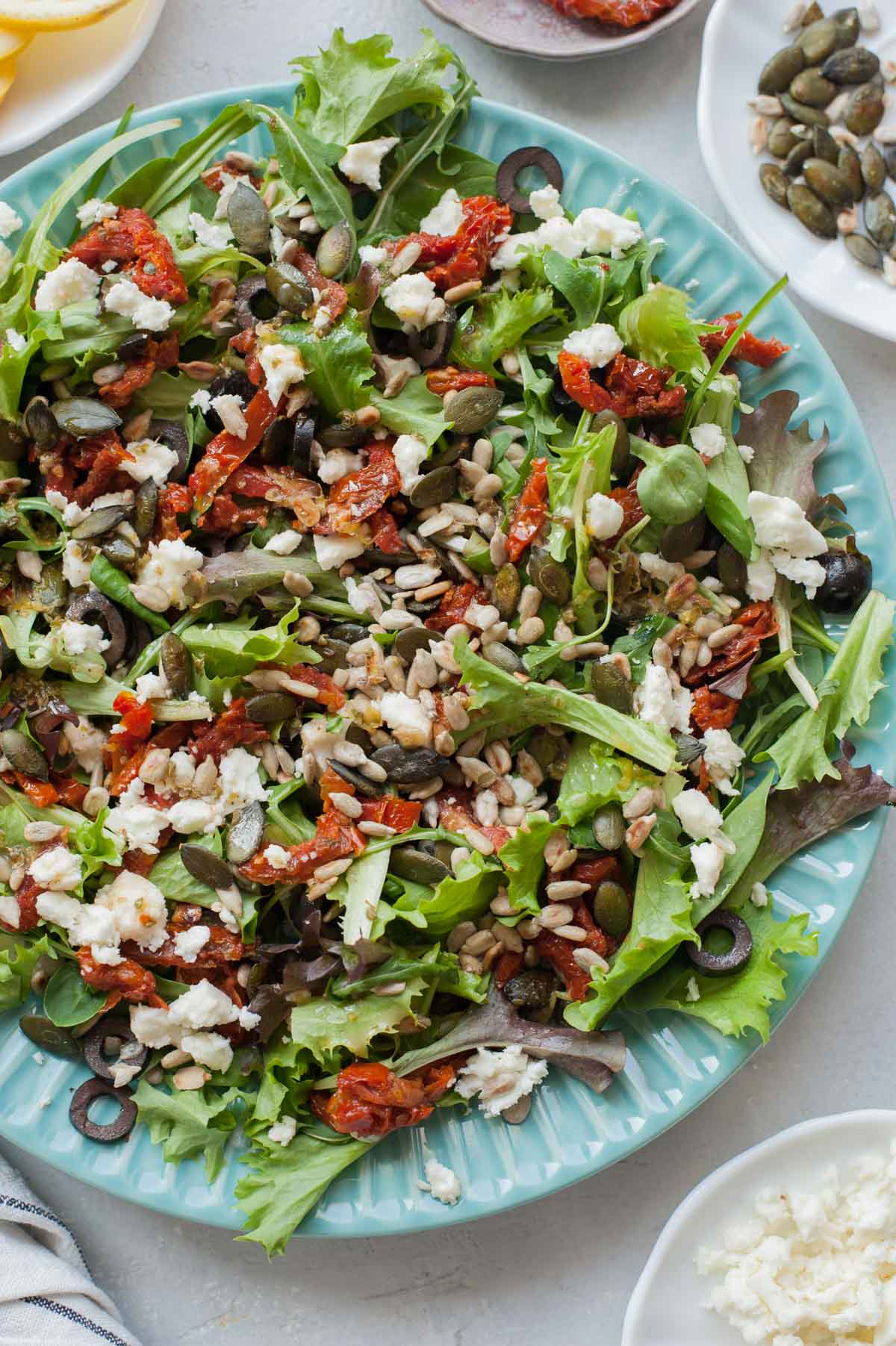 7) Cheesy Sun-Dried Tomato Deviled Eggs
Try this spin on classic deviled eggs – they are seasoned with sun-dried tomatoes and parmesan. They make a great and delicious alternative to the classic recipe.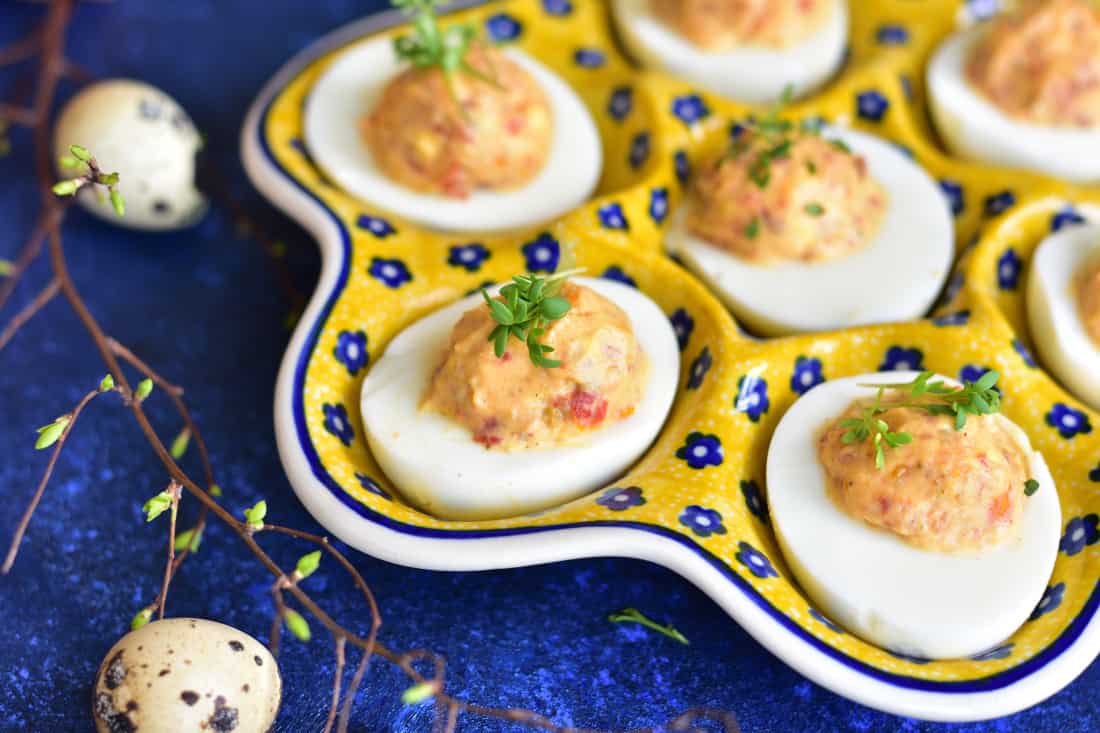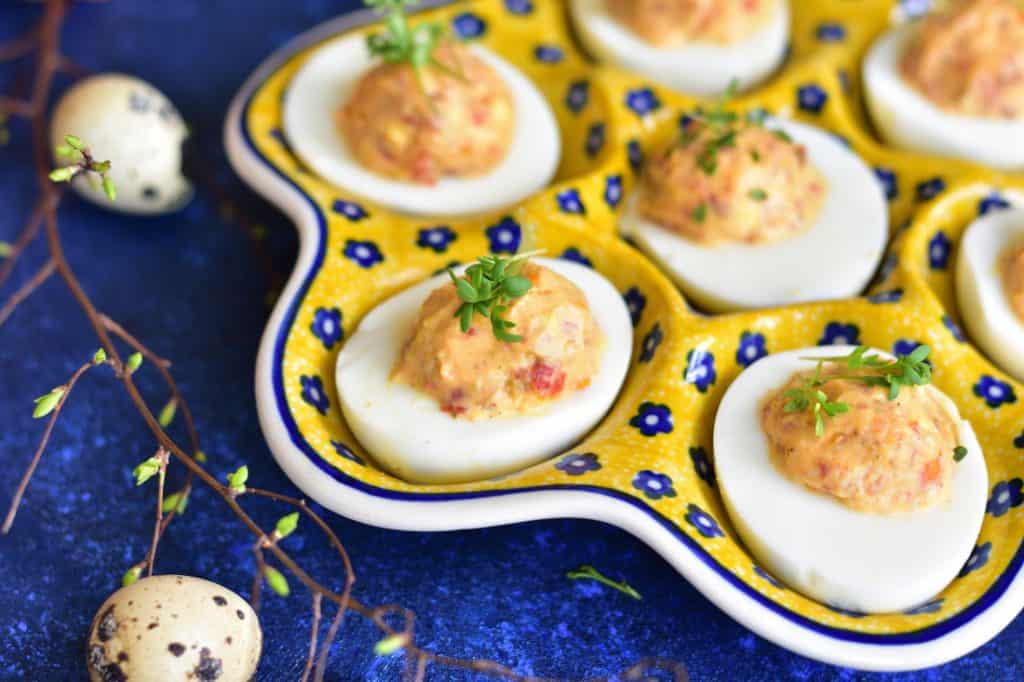 8) Spicy Sun-Dried Tomato Lentil Pierogi
This pierogi recipe is not exactly traditional but so delicious. Tender pierogi dough is filled with flavorful spicy filling made from red lentils, sun-dried tomatoes, onions, and aromatic spices.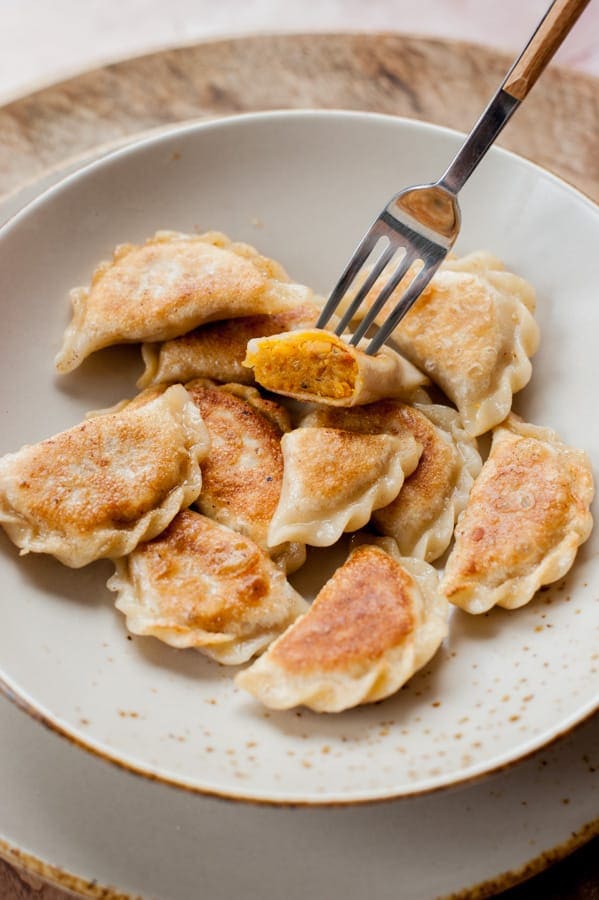 9) Savory Pancakes
If you have never tried savory pancakes, you really need to! These fluffy pancakes are seasoned with herbs, sun-dried tomatoes, and parmesan. Serve them with yogurt and cherry tomatoes for a perfect savory breakfast!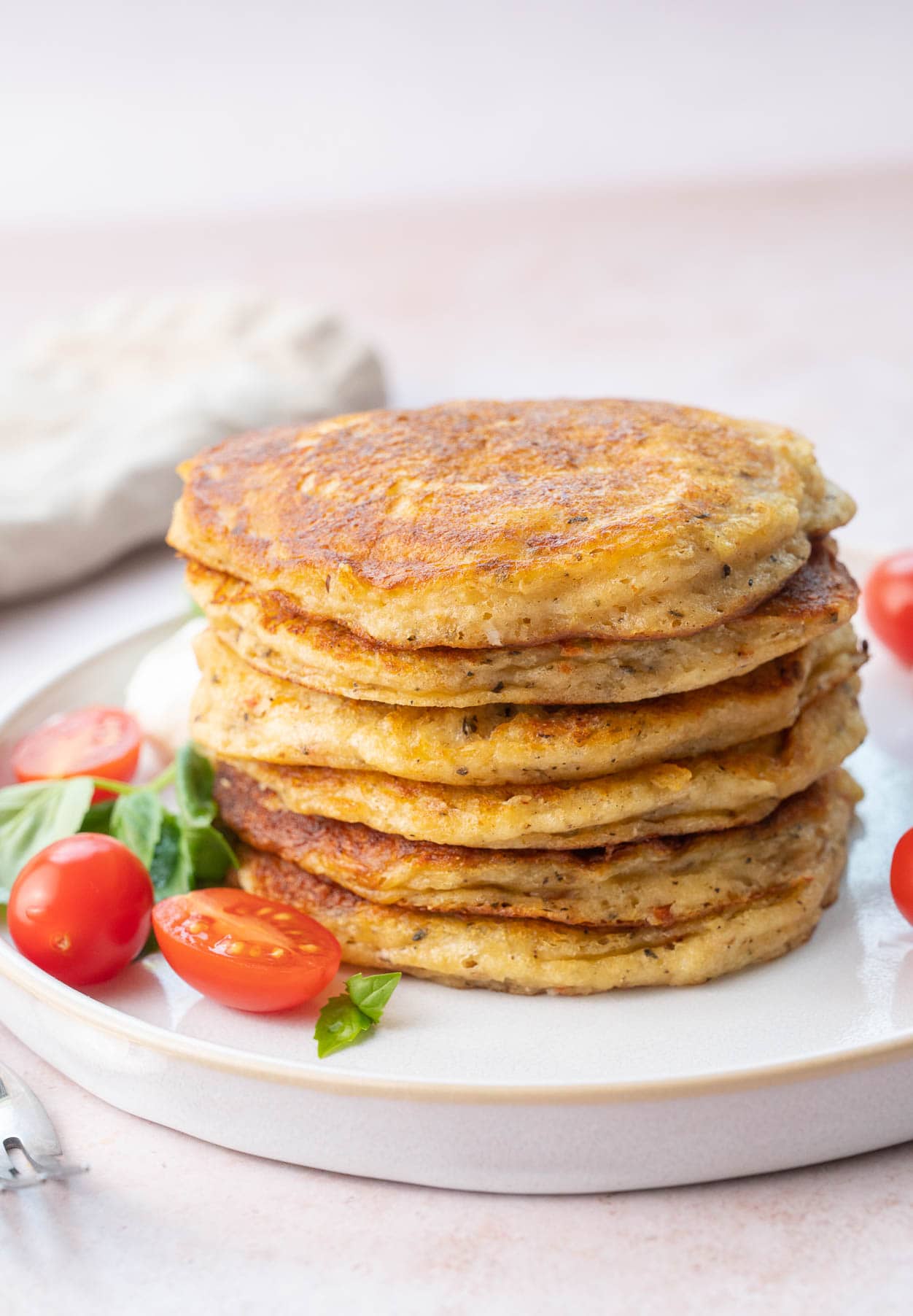 10) Chicken Spread
This chicken spread is made with meat leftover from making homemade chicken broth and is seasoned with sun-dried tomatoes, herbs, and parmesan. It´s really good with soft pretzels!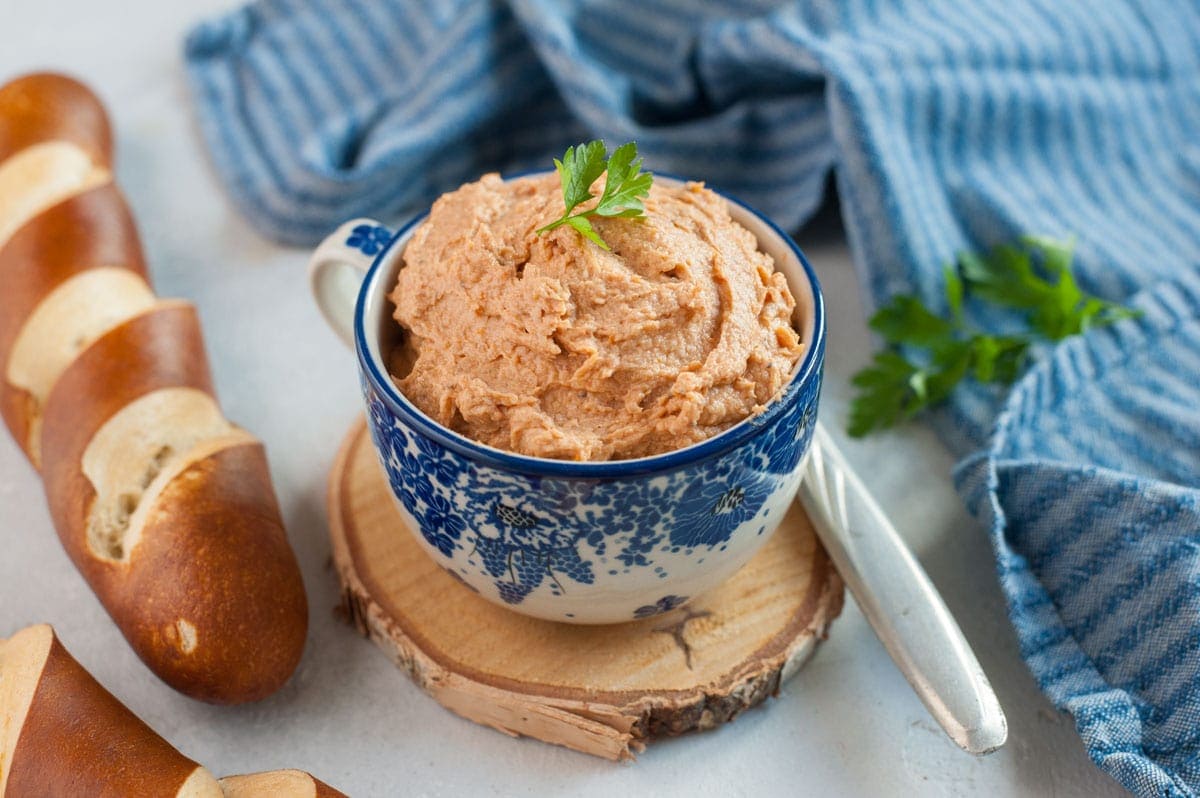 11) Chicken and Gnocchi in Creamy Butternut Squash Sauce
This recipe is similar to a recipe shown above – creamy Tuscan chicken with gnocchi but this sauce is made with butternut squash puree and sun-dried tomatoes. This easy dinner is so good and will for sure become a family favorite!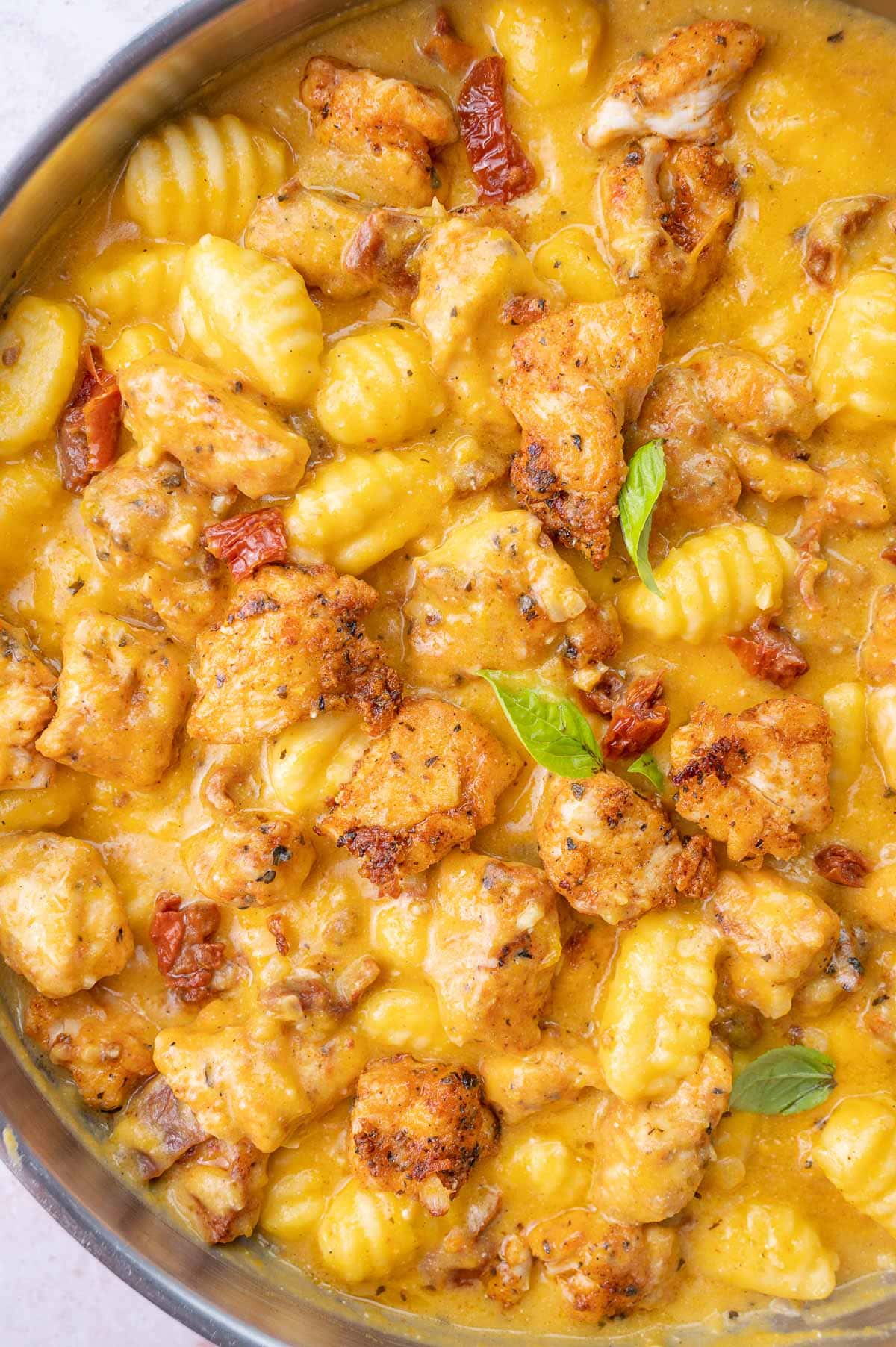 12) Buckwheat Risotto
This spin on a classic risotto is made with buckwheat groats instead of rice and features sun-dried tomatoes, juicy chicken, zucchini, and chanterelle mushrooms. You´ll love this easy, heathy dinner!
What are sun-dried tomatoes?
Sun-dried tomatoes are just what the name suggests – tomatoes dried in the sun! They´re dried for 4-10 days the put in jars and preserved with olive oil and spices. The tomatoes can also be dried using a dehydrator or an oven. Sun-dried tomatoes are sweet, tangy, and chewy. They add amazing flavor to many dishes.
Sun-Dried Tomato Recipes
Sun-dried tomato pesto is a delicious alternative to the traditional basil pesto. This aromatic red pesto sauce is made with sun-dried tomatoes, walnuts, parmesan, garlic, and basil. It makes a great pasta sauce!
Pin This Recipe!
SAVE THIS RECIPE
Saved!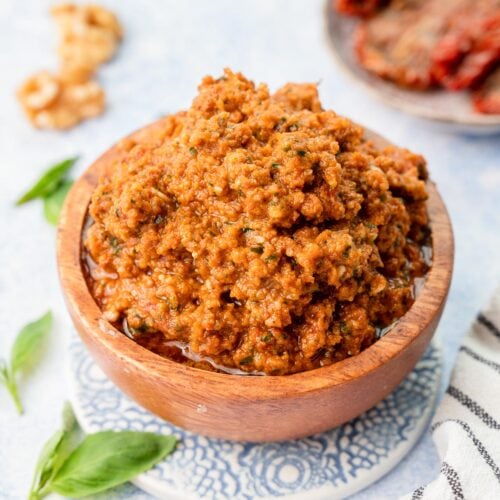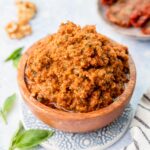 Print Recipe
RATE THE RECIPE
(click on the stars)
Ingredients
1

cup

(185g) sun-dried tomatoes

in oil drained

1/3

cup

(35g) walnuts

or peeled almonds

2

cloves

garlic

3/4

cup

(70g) grated parmesan cheese

1/4

cup

(55g) oil from the sun-dried tomato jar

1/8

teaspoon

chili flakes

optional

zest grated from 1/2 lemon

optional

1

cup

(20g) fresh basil leaves

1/4

cup

(55g) olive oil

salt and pepper to taste

12

ounces

(340g) spaghetti pasta

grated parmesan cheese

to serve
Instructions
Cook pasta al dente according to package instructions (it should have a bite to it and not be too soft). Drain.

Make pesto: Add all the ingredients except the olive oil into a food processor bowl.

Mix over high speed until very finely chopped (it should be a little bit chunky and not completely smooth).

Add the olive oil and mix over low speed or pulse until well-combined.

Season to taste with salt and pepper.

Toss the cooked pasta with pesto.

Serve sprinkled with grated parmesan cheese.

Enjoy!
Notes
Calories = 1 serving (1/4 of the recipe). This is only an estimate!
Tried this Recipe? Rate the Recipe and tell us what you think in the Comments!
Recipe FAQ´s
What can I use sun-dried tomatoes for?
Sun-dried tomatoes are a great addition to pasta, salad, sauces, appetizers, dips. They also make a delicious sun-dried tomato pesto.
Do sun-dried tomatoes need to be cooked?
Sun-dried tomatoes in oil don´t need to be cooked – they are ready to eat. Sun-dried tomatoes sold in packets (not in oil) need to be rehydrated first by adding them to hot liquid.
Can you eat sun-dried tomatoes raw?
Yes, you can eat sun-dried tomatoes raw, especially sun-dried tomatoes in oil.
Do sun-dried tomatoes need to be refrigerated?
Sun-dried tomatoes should be refrigerated after opening and used up within a couple of days.