Watermelon and mint lemonade
Refreshing, summer lemonade. Watermelon adds a lot of sweetness to this beverage and thanks to that adding a lot of sugar is not necessary. Fresh mint leaves elevate the flavour to another level, its aroma is noticeable, but not overwhealming, don't skip it!
I always bake with sugar, I don't really like baked good with other sweeteners, but I always sweeten my beverages with xylitol, it tastes the same but it's much healthier, give it a try!
If you like limonades, try also my recipe for rhubarb, orange and cardamom limonade!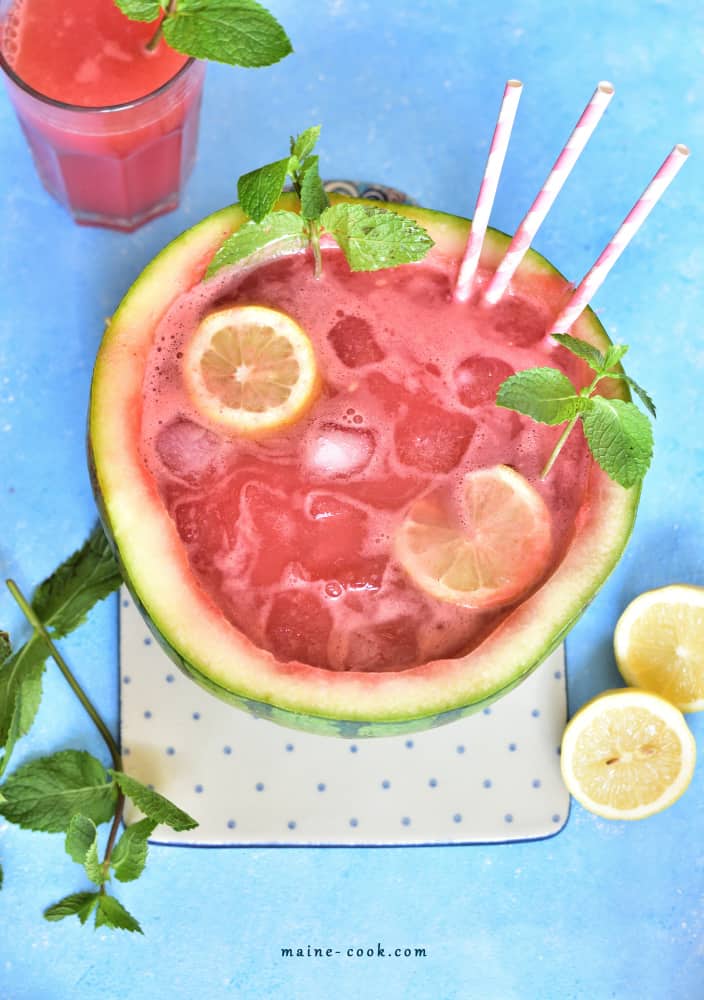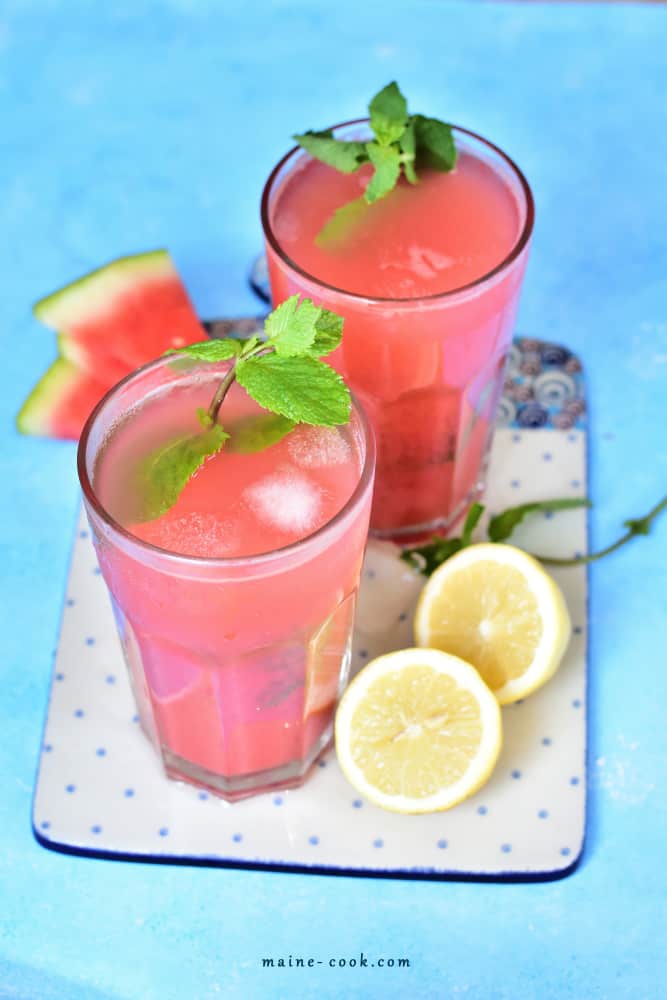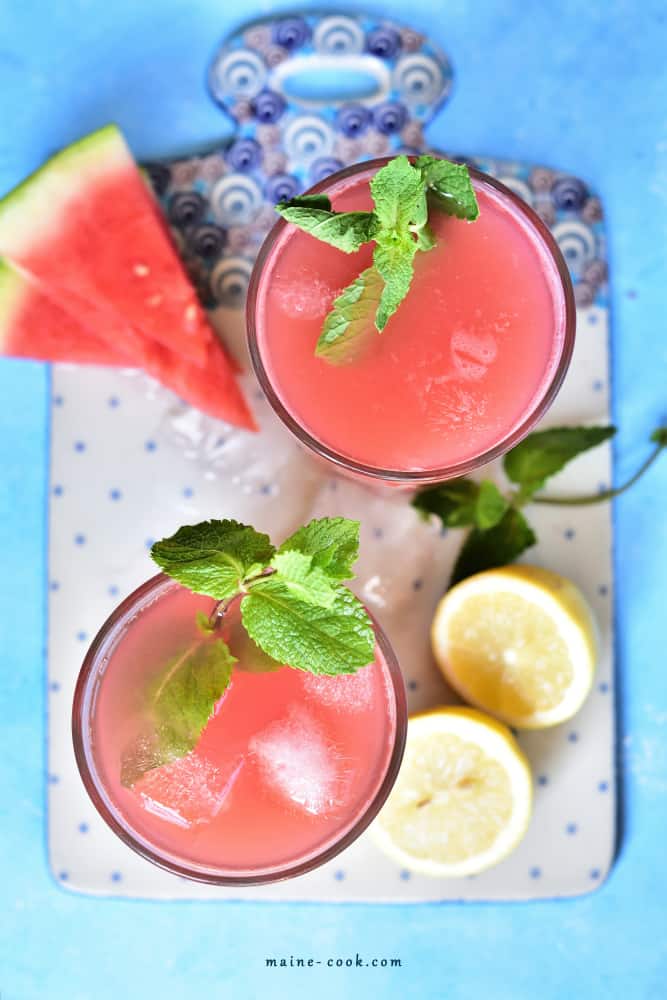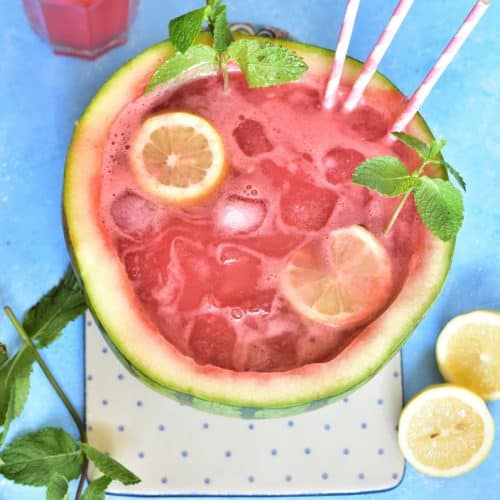 Print
Watermelon and mint lemonade
Refreshing, summer lemonade with fresh watermelon and lemon juice and aromatic mint syrup! yield about 2.4 l / 2.5 qt lemonade
Ingredients
½

medium watermelon

about 1.1 l / 1.1 qt watermelon juice

juice from 4 lemons

1

liter

/ 1 qt water

4

tablespoons

xylitol or sugar

4

tablespoons

water

2

small twigs fresh mint

ice cubes

optional, about 6 ice cubes per serving
Instructions
Using a tablespoon, scoop out the watermelon pulp. Transfer to a food processor and blend thoroughly, then strain through a sieve. Seeds and dry watermelon pulp should stay on the sieve, I had 1.1 l / 1.1 qt of watermelon juice.

In a small pot, bring water with xylitol / sugar and mint twigs to a boil, rub the mint, preferably with a wooden spoon, into the sides of the pan, helping it release as much aroma as possible. Cool completely.

In a big pitcher combine the watermelon juice, lemon juice, water and sugar-mint syrup. Serve chilled, optionally with ice cubes.

Bon Appetit!
Notes
The amount of sugar / xylitol depends on how sweet your watermelon is and how big the lemons are. If you want to add more sweetener, always dissolve it thoroughly in hot water!
Nutrition
Last Updated on