This collection of make-ahead breakfast recipes will sure come in handy during the back-to-school season and also throughout the year. These delicious breakfast recipes can be made ahead and enjoyed in the morning when you don't have time to cook (or you just don't want to). You'll find here many tasty recipes, both sweet and savory.
#1 Baked Oatmeal
Baked oatmeal is my absolute favorite make-ahead breakfast. It's quick to make, reheats well, and it's so delicious and filling. Our favorite recipe is this Banana blueberry baked oatmeal but this Carrot cake baked oatmeal and Pumpkin baked oatmeal are also delicious.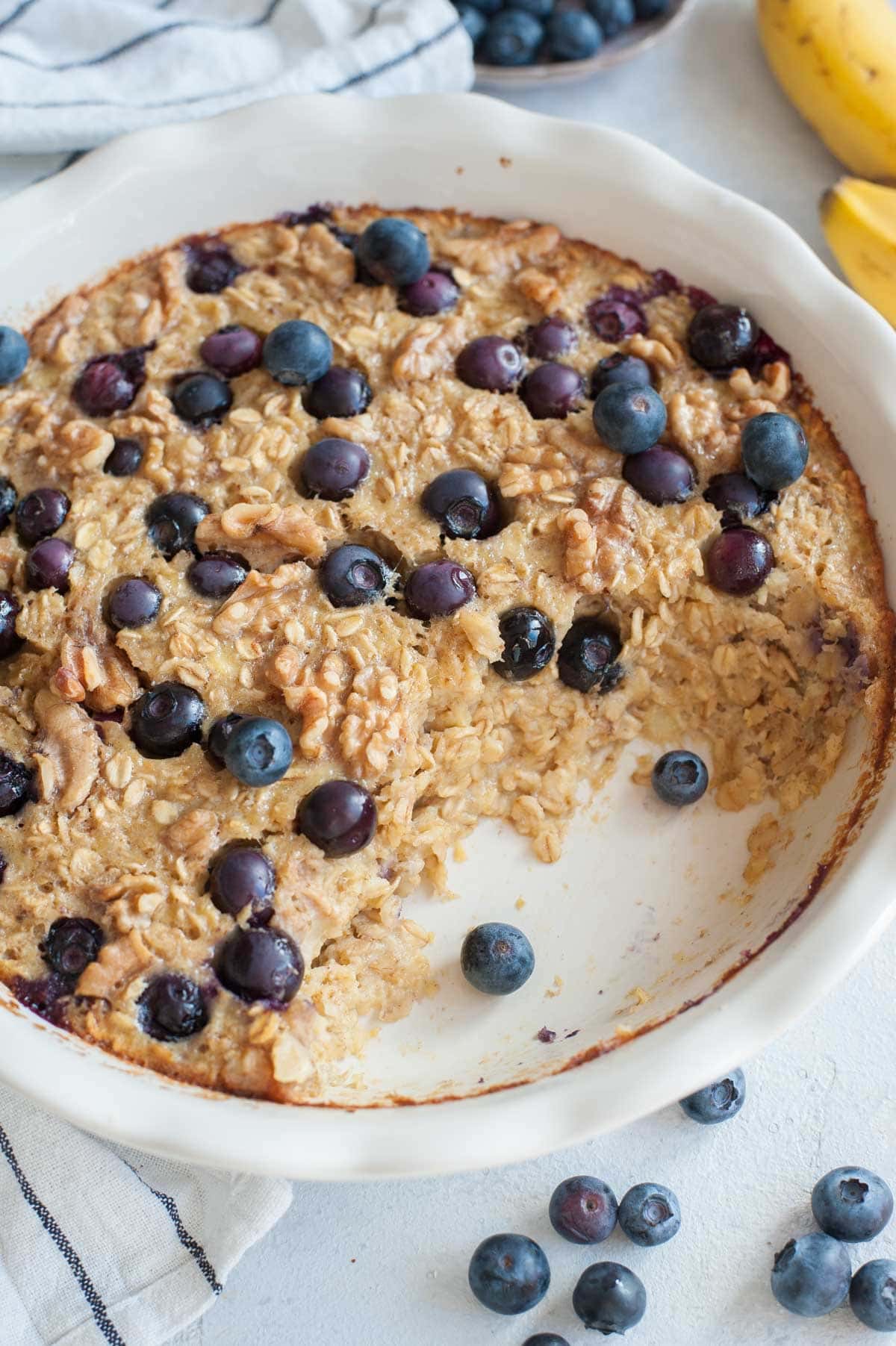 #2 Semolina Pudding
Semolina pudding – easy and quick to make and topped with sweet berry compote – make a perfect make-ahead breakfast.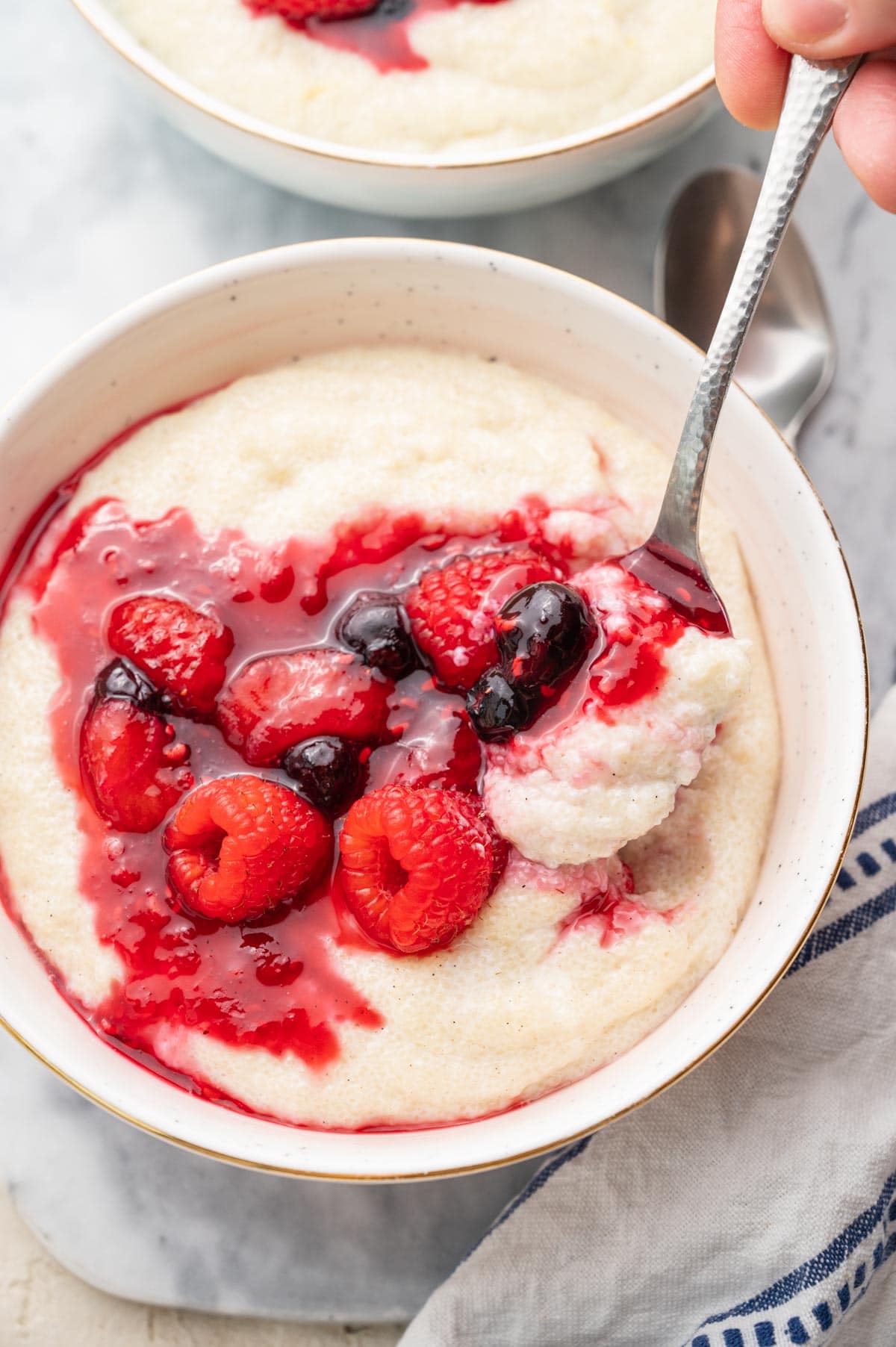 #3 Pancakes
What's better than pancakes for breakfast? While the pancake batter needs to be cooked right away, cooked pancakes reheat beautifully and I often take them to work in my lunch box. My absolute favorite recipe is this blueberry buttermilk pancakes recipe, but I also have many other pancake recipes that are well worth trying out.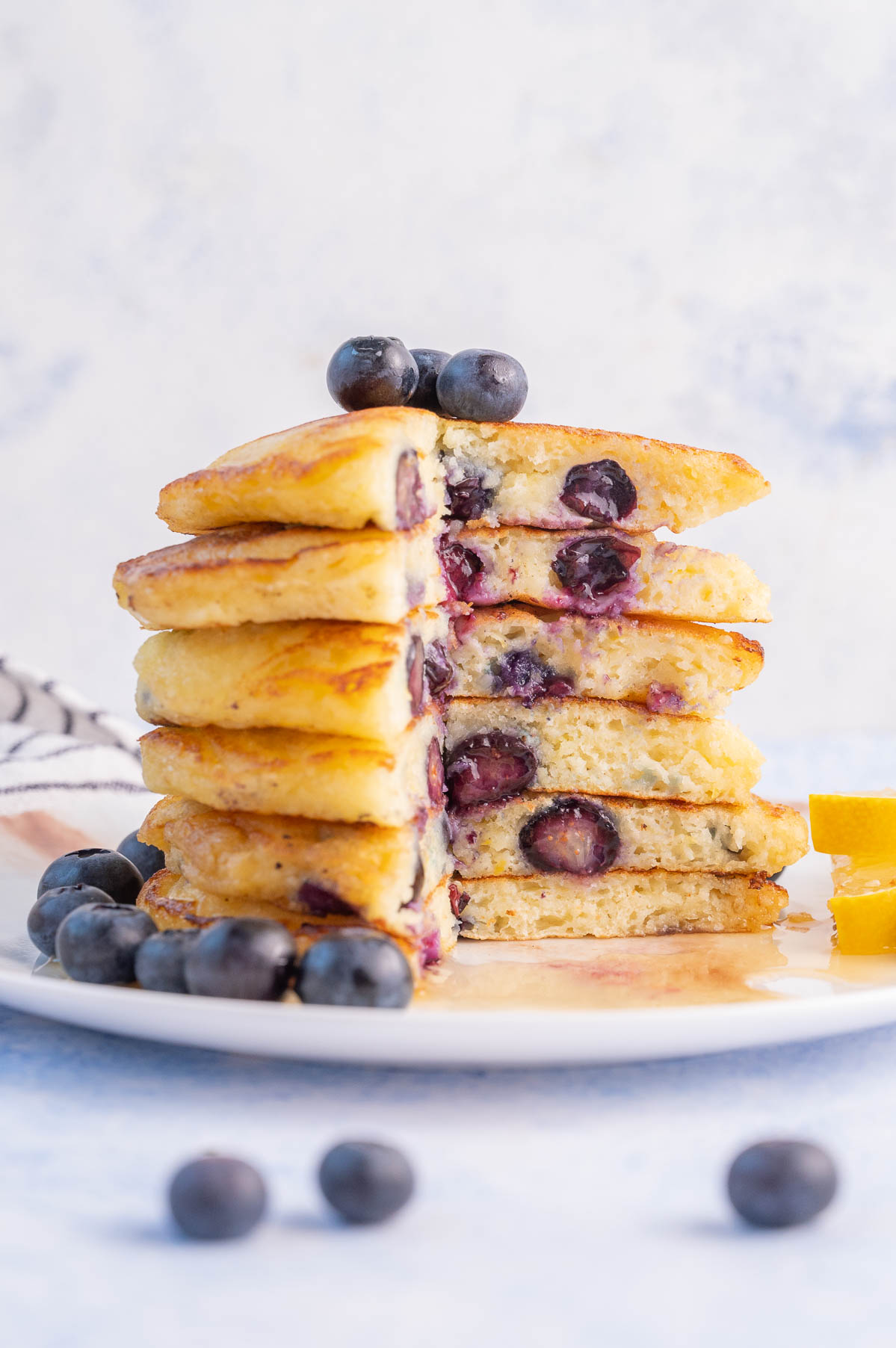 #4 Savory Pancakes
Have you ever tried savory pancakes? These are so good. They can be made with regular all-purpose flour or buckwheat flour (a healthier choice) and are seasoned with herbs, parmesan cheese, and sun-dried tomatoes. Just like regular pancakes, they reheat very well.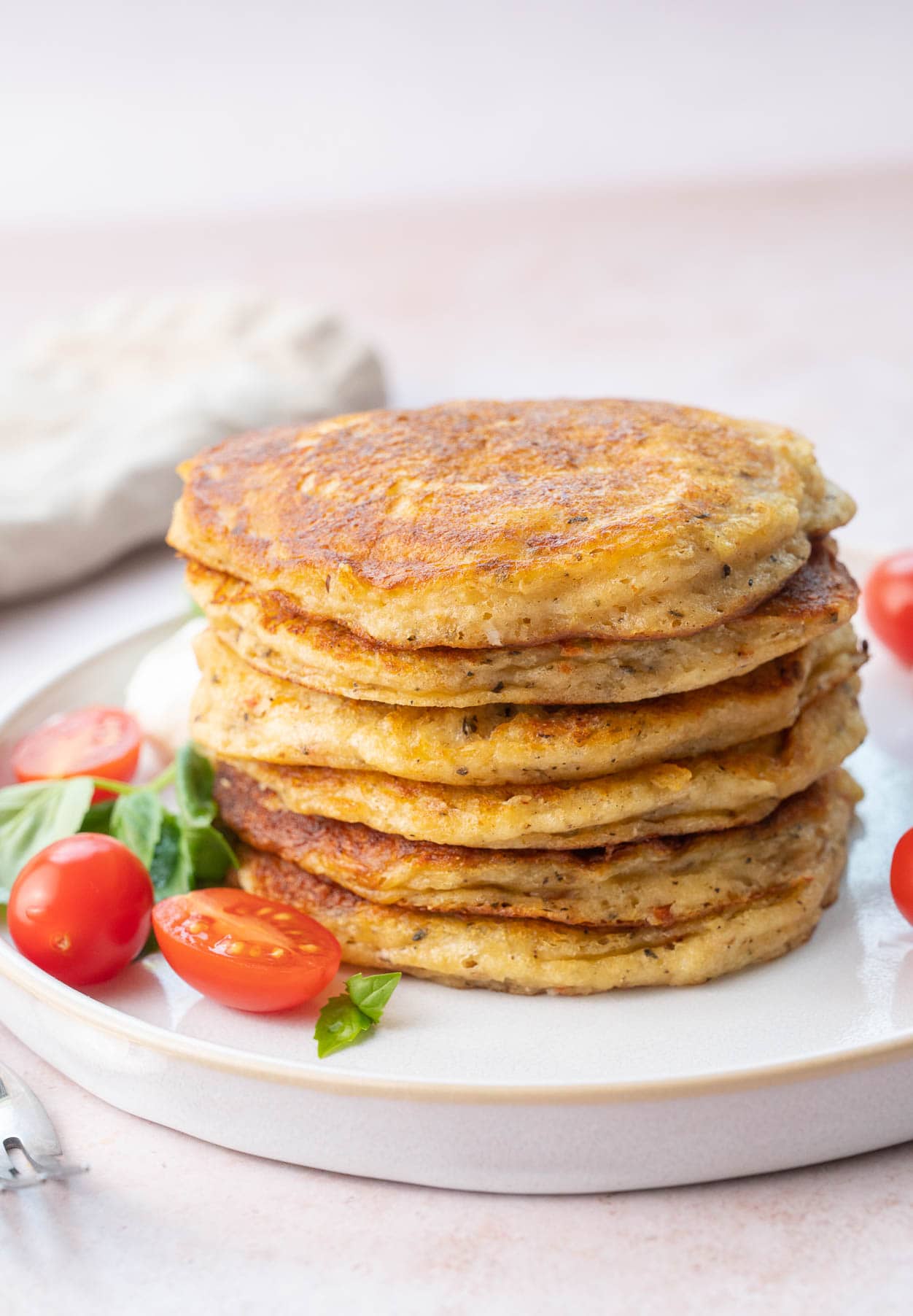 #5 Egg Muffins
Egg muffins make a great portable breakfast on the go. They taste best reheated but they store really well. My favorite egg muffins are filled with broccoli & cheddar and smoked salmon & goat cheese.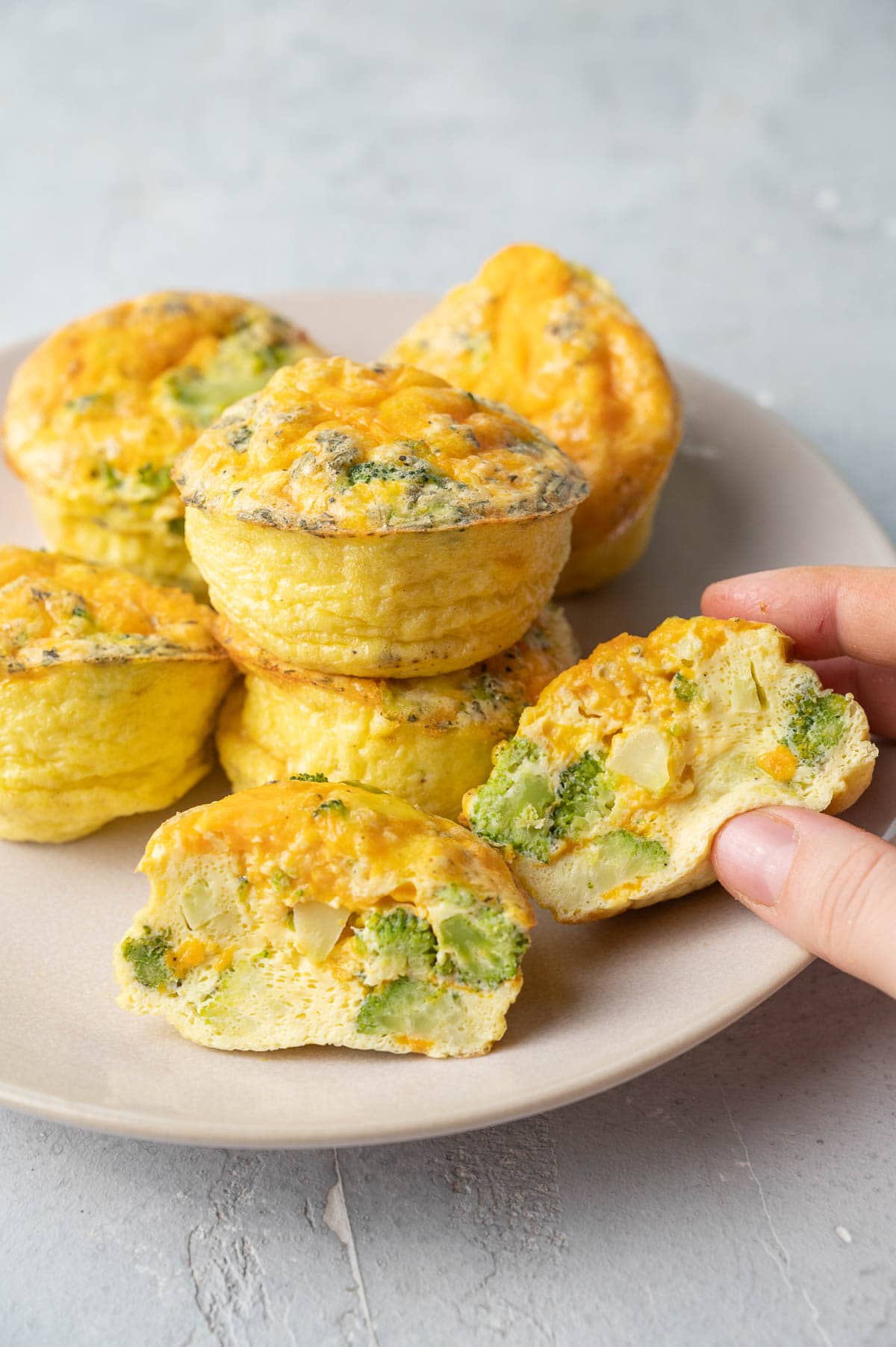 #6 Healthy Muffins
These healthy apple muffins are perfect for breakfast – they are made with healthier whole wheat flour and sweetened with maple syrup and honey. They are filled with lots of apples and seasoned with cinnamon. This is a perfect choice for a healthy, guilt-free breakfast, and it's something sweet that I feel comfortable giving my kids to kindergarten.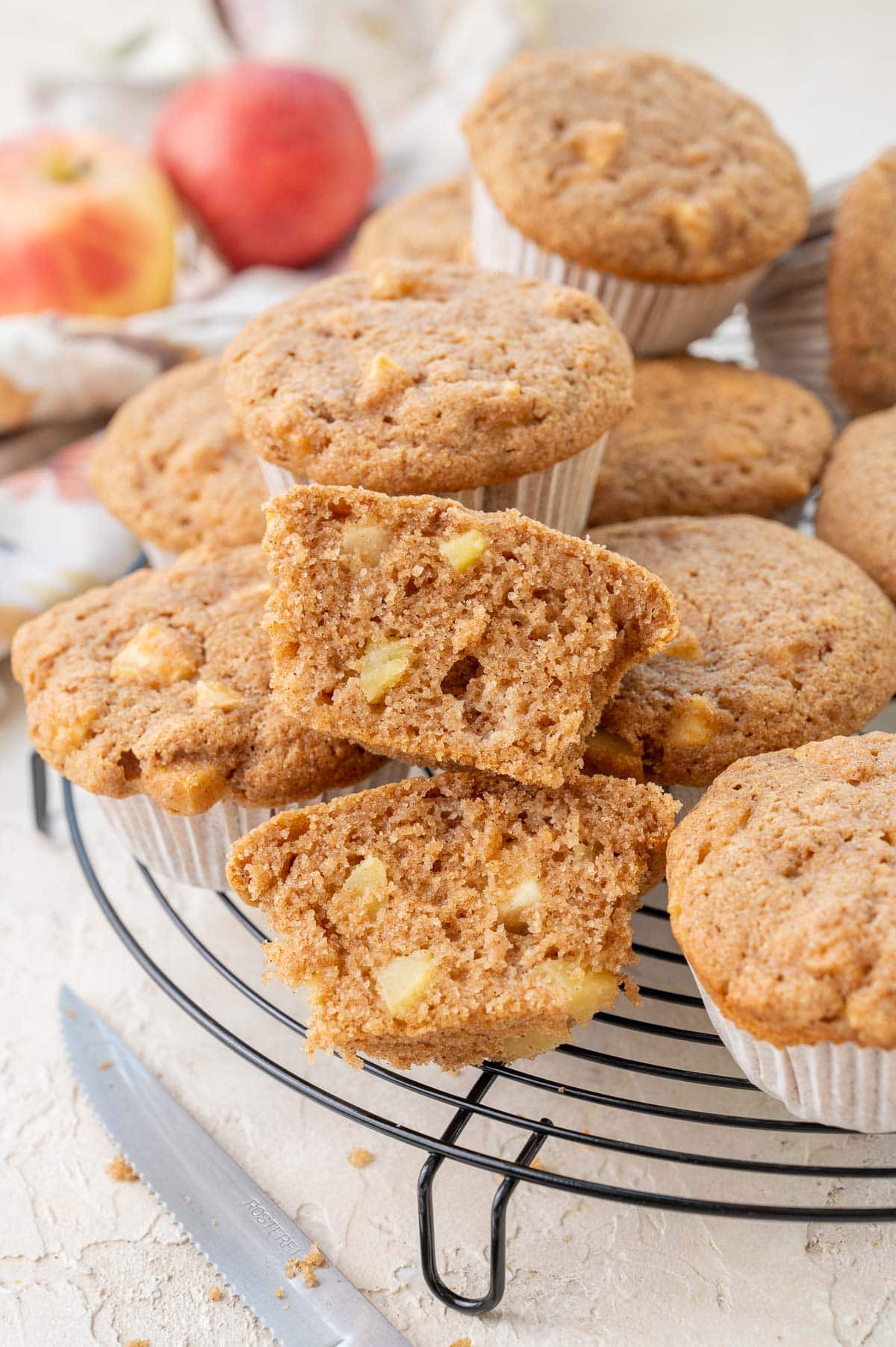 #7 Frittata
Frittata is an Italian baked omelet but if you're not familiar with it, it's basically an egg muffin baked in a larger baking pan. It reheats well, just like egg muffins, and can be cut into wedges. This particular recipe is made with eggs, smoked salmon, goat cheese, zucchini, and spinach.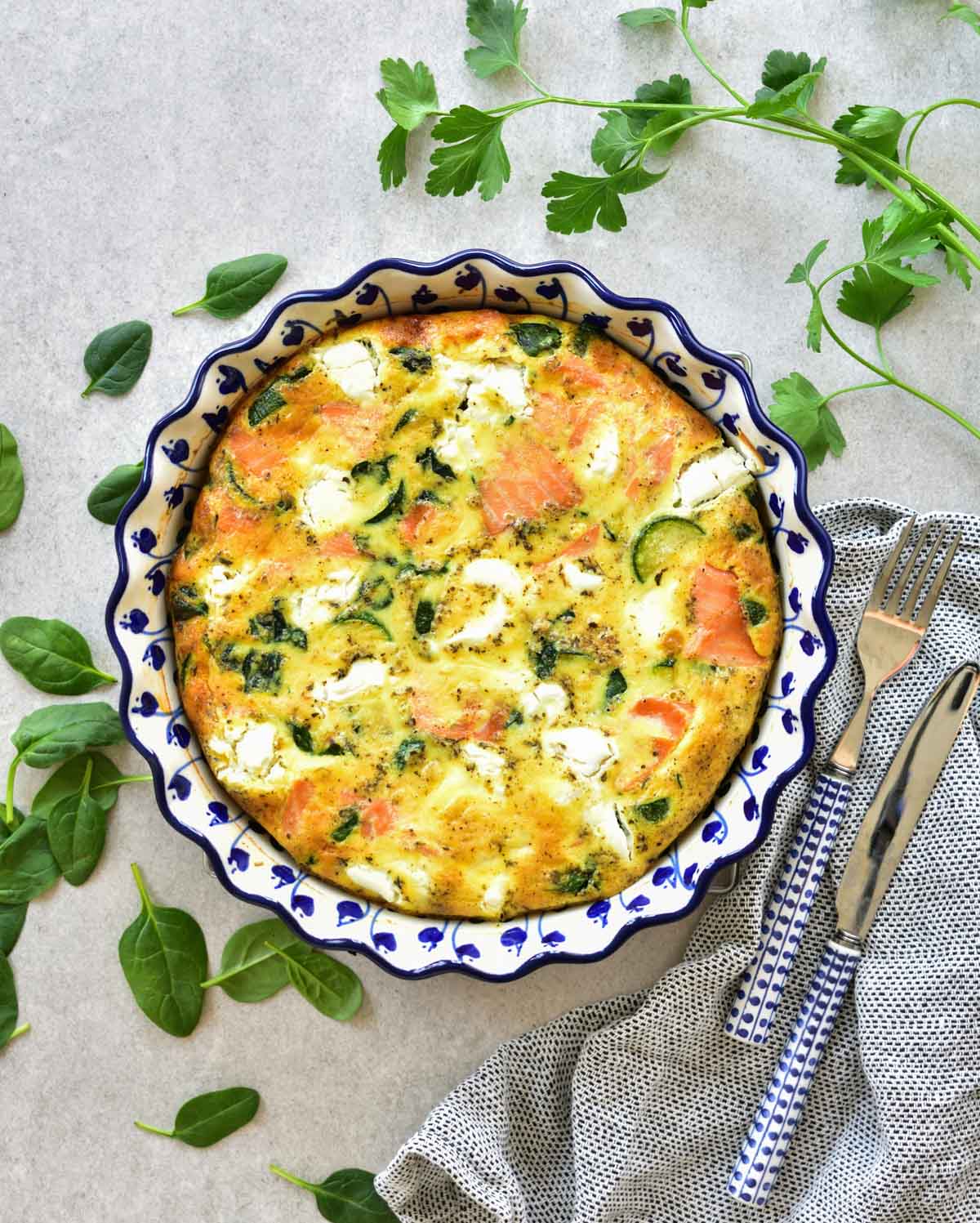 #8 Cheesy Potato Egg Scramble
This potato egg scramble is a great way to use up leftover cooked potatoes and makes a fantastic cheesy breakfast. Potatoes are cooked with eggs and cheese, seasoned with Old Bay seasoning, and served with sour cream and chives. So good!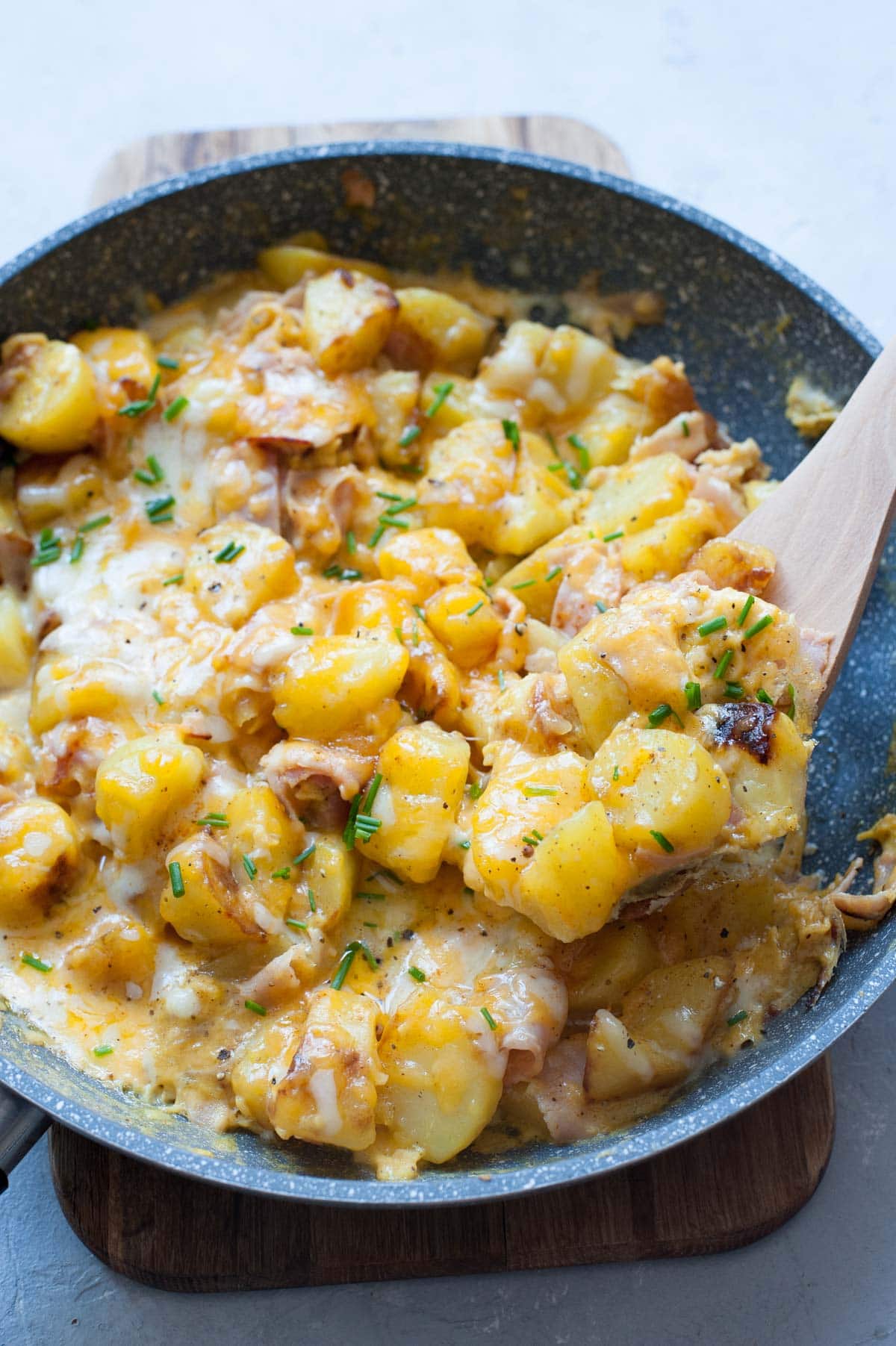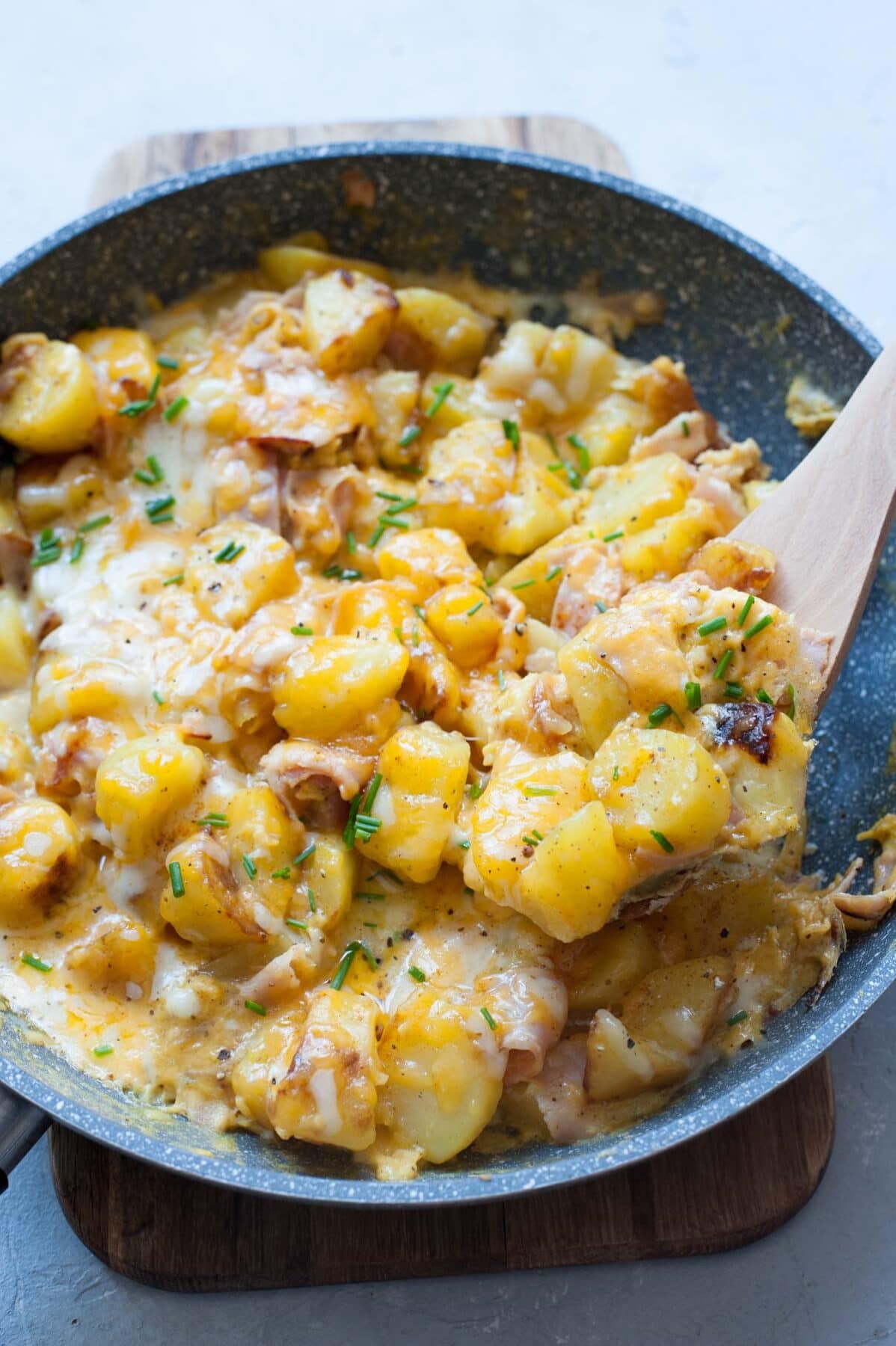 #9 Sweet Potato Breakfast Hash
Sweet potato hash is a quick sheet pan recipe with sweet potatoes, eggs, and bacon. It's quick to prepare and makes a delicious savory breakfast.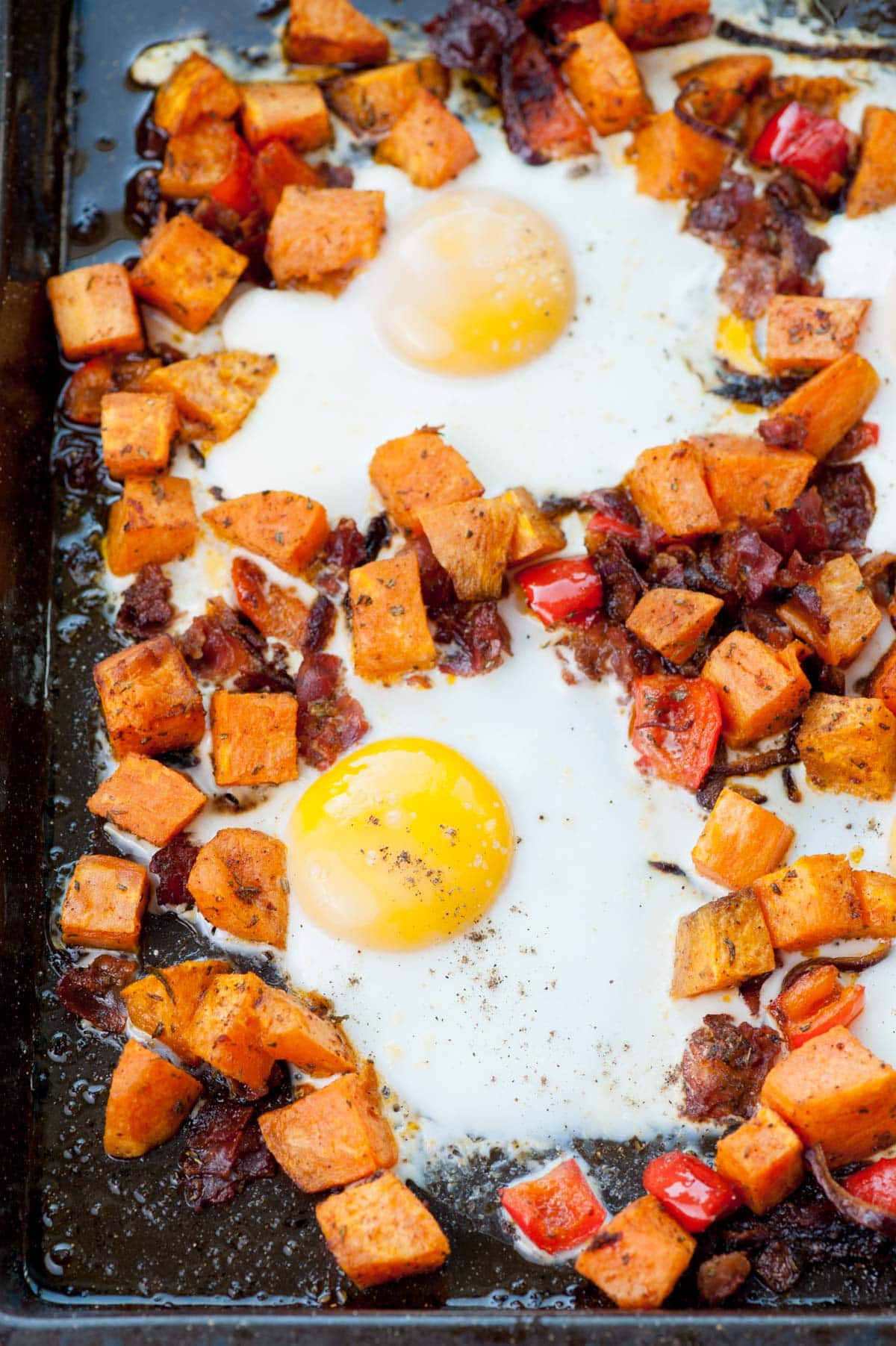 #10 Baked Rice with Apples
My kids are crazy over this baked rice with apples. The rice is baked with milk and sauteed apples and topped with sweetened sour cream. It's really good and reheats well.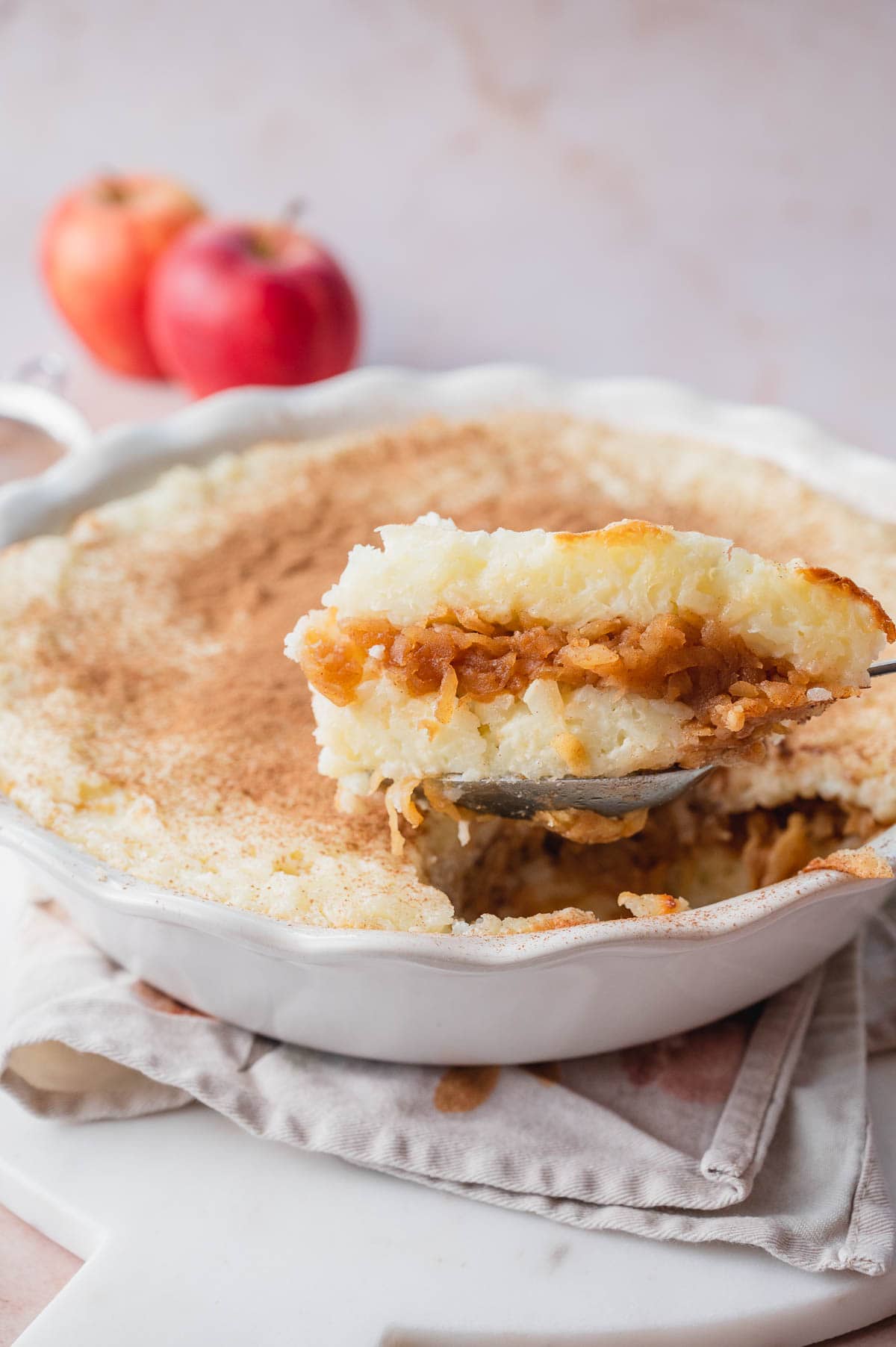 #11 Breakfast Quesadilla
This breakfast quesadilla is filled with scrambled eggs, tomatoes, and cheese. It's super quick to make, filling, cheesy, and so good. Serve it with salsa for a perfect savory breakfast. It's also great if you're planning to make this breakfast for a crowd – just make a sheet pan quesadilla in a large pan and you'll have plenty of servings! (the instructions are in the post).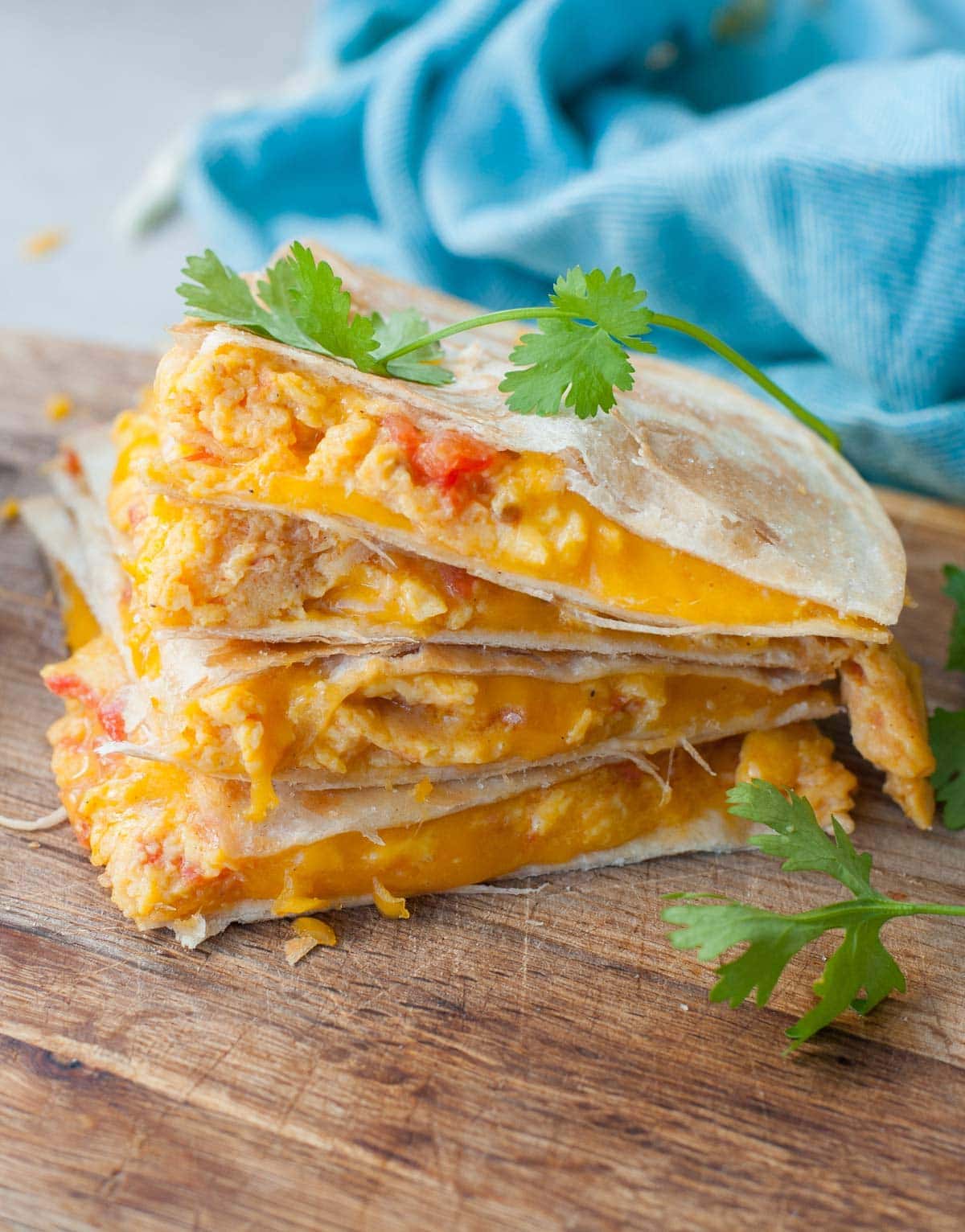 #12 Crepes
What about crepes for breakfast? Depending on the filling, they also reheat really well! Sweet crepes that would be good for a make-ahead breakfast are these apple crepes, and for a savory option, try these savory crepes with ham, cheese, and egg, or smoked salmon crepes with herbed cream cheese!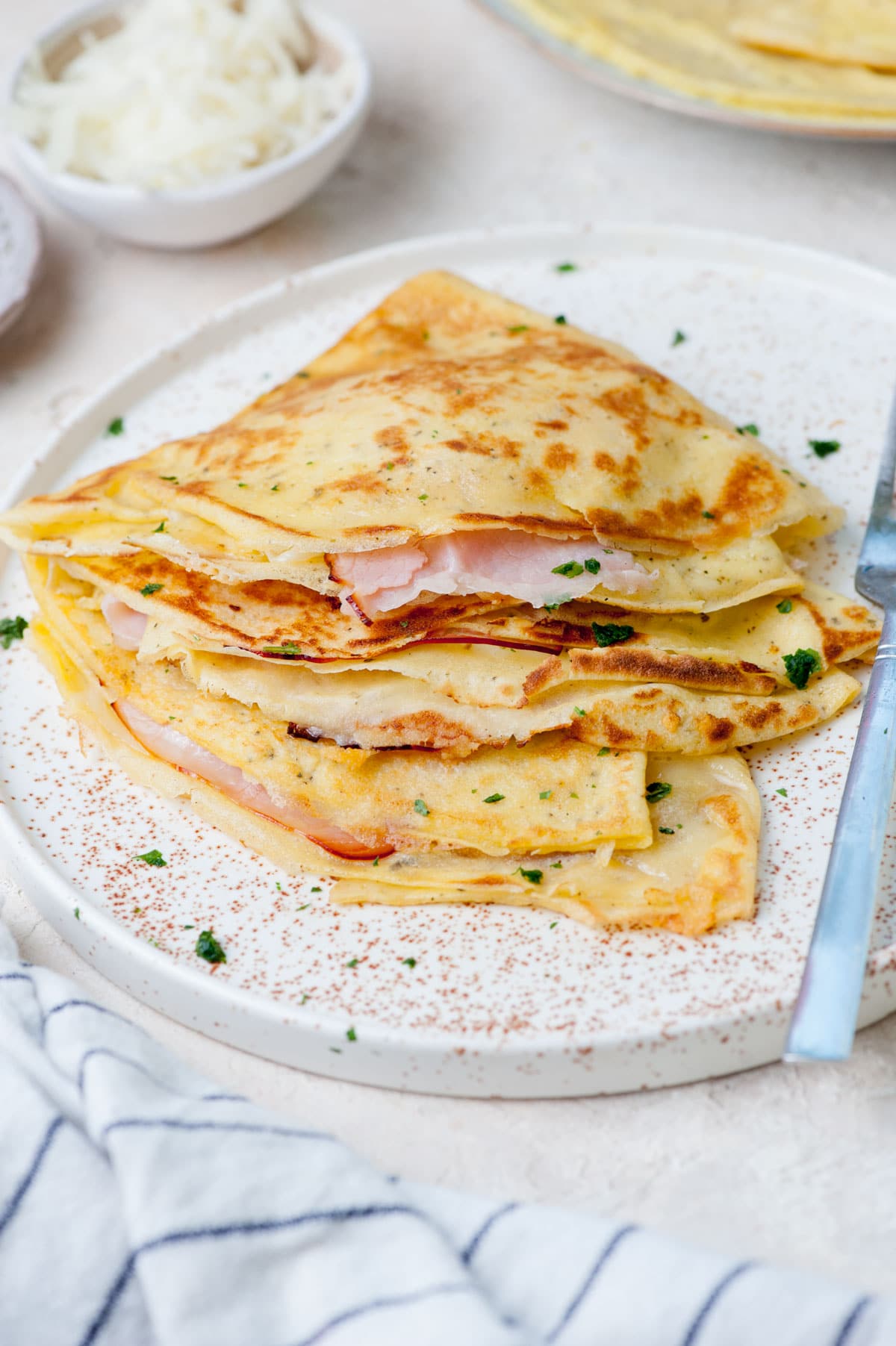 #13 Brioche bread pudding
If you have leftover brioche, the best what you could do is brioche bread pudding! It's quick to make, super delicious, and reheats well!
You may also like this croissant bread pudding.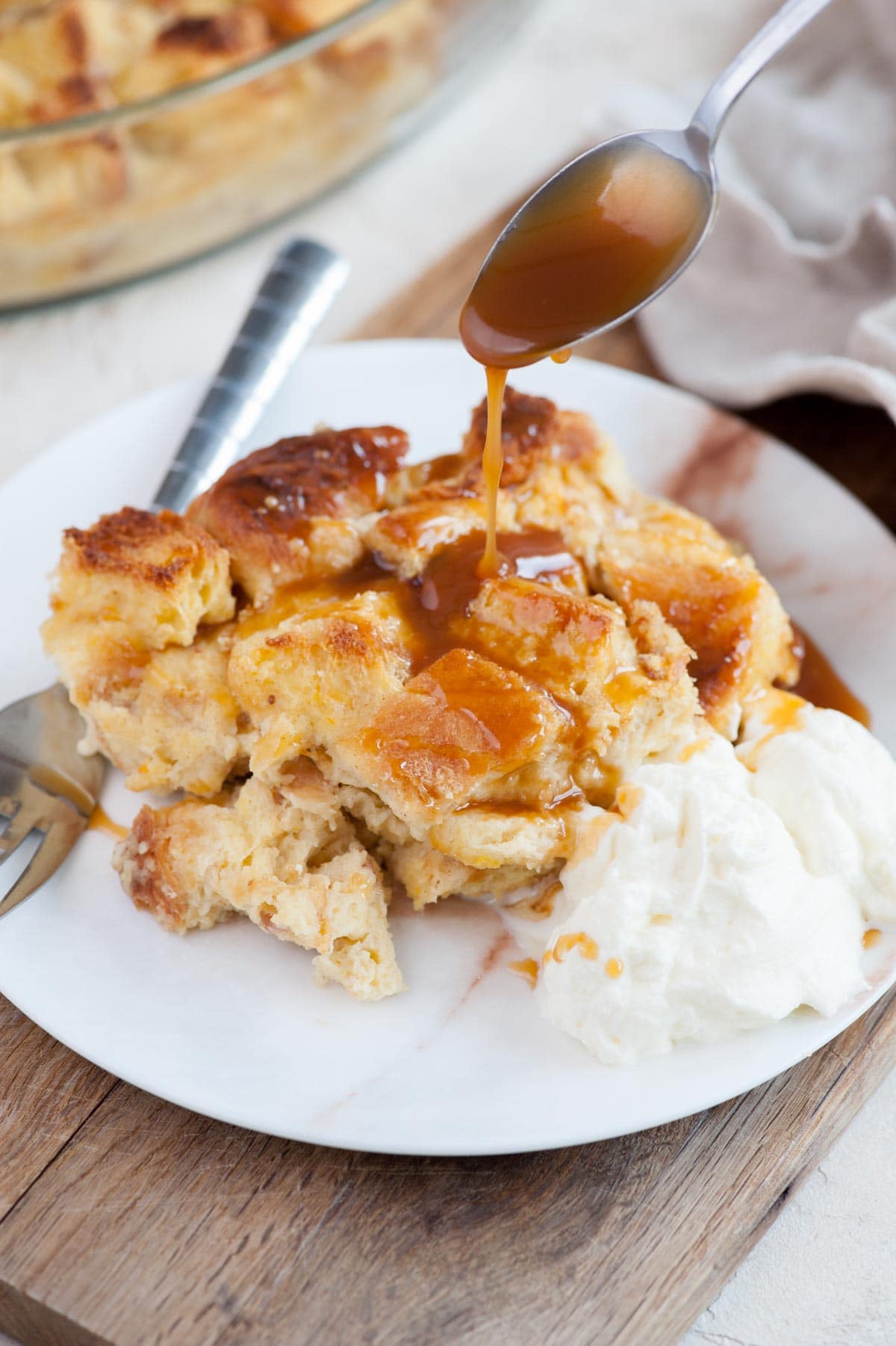 #14 Breakfast Sandwiches
Breakfast sandwiches are another delicious breakfast idea. We like them with this smoked trout spread or cranberry chicken salad!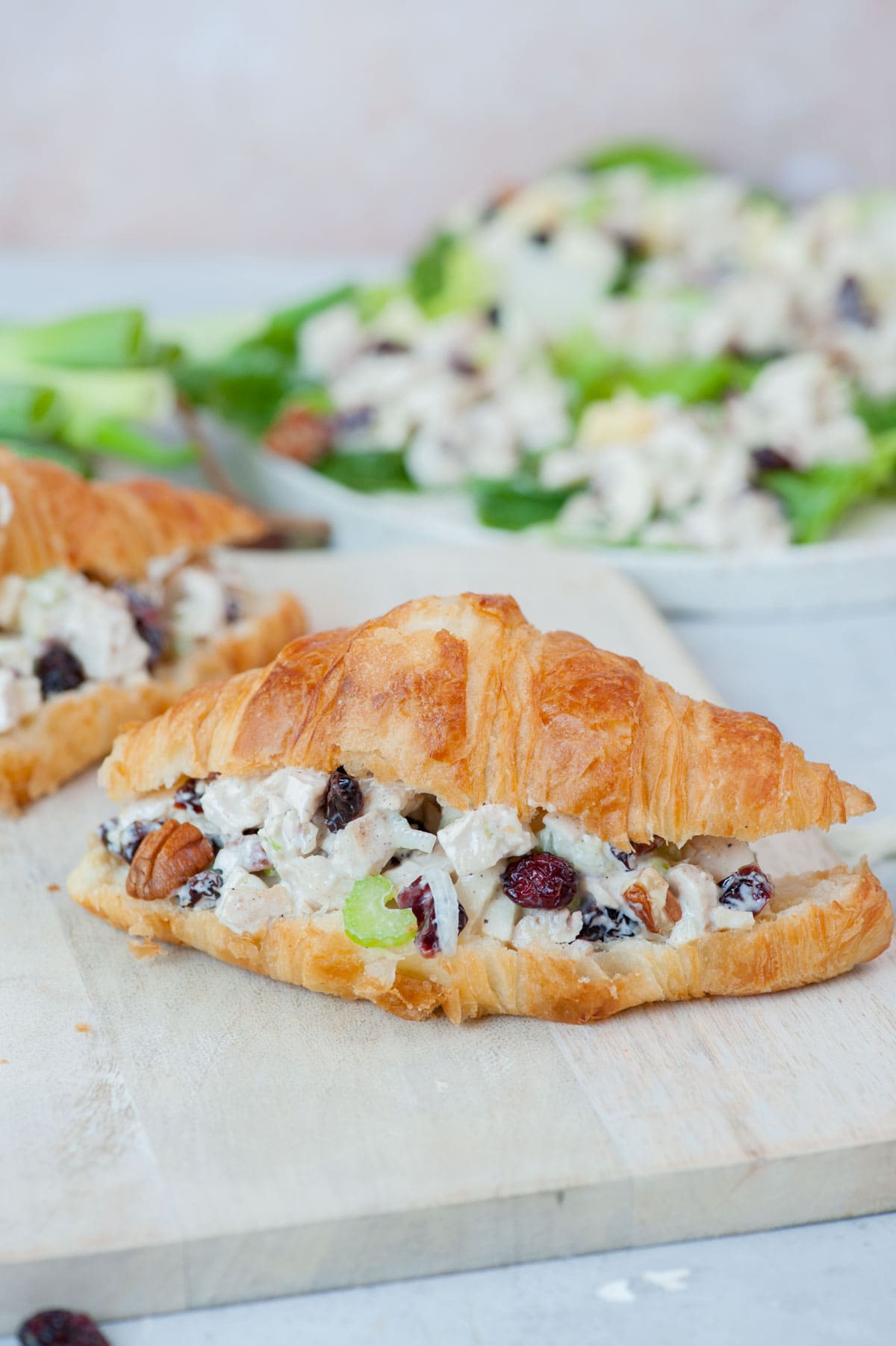 #15 Stovetop Oatmeal
Stovetop oatmeal is delicious, filling, and also reheats well. We love this Banana oatmeal with passion fruit, Creamy coconut oatmeal with spiced pears, Apple Cinnamon Oatmeal, banana oatmeal, or Banana Peanut Butter Oatmeal.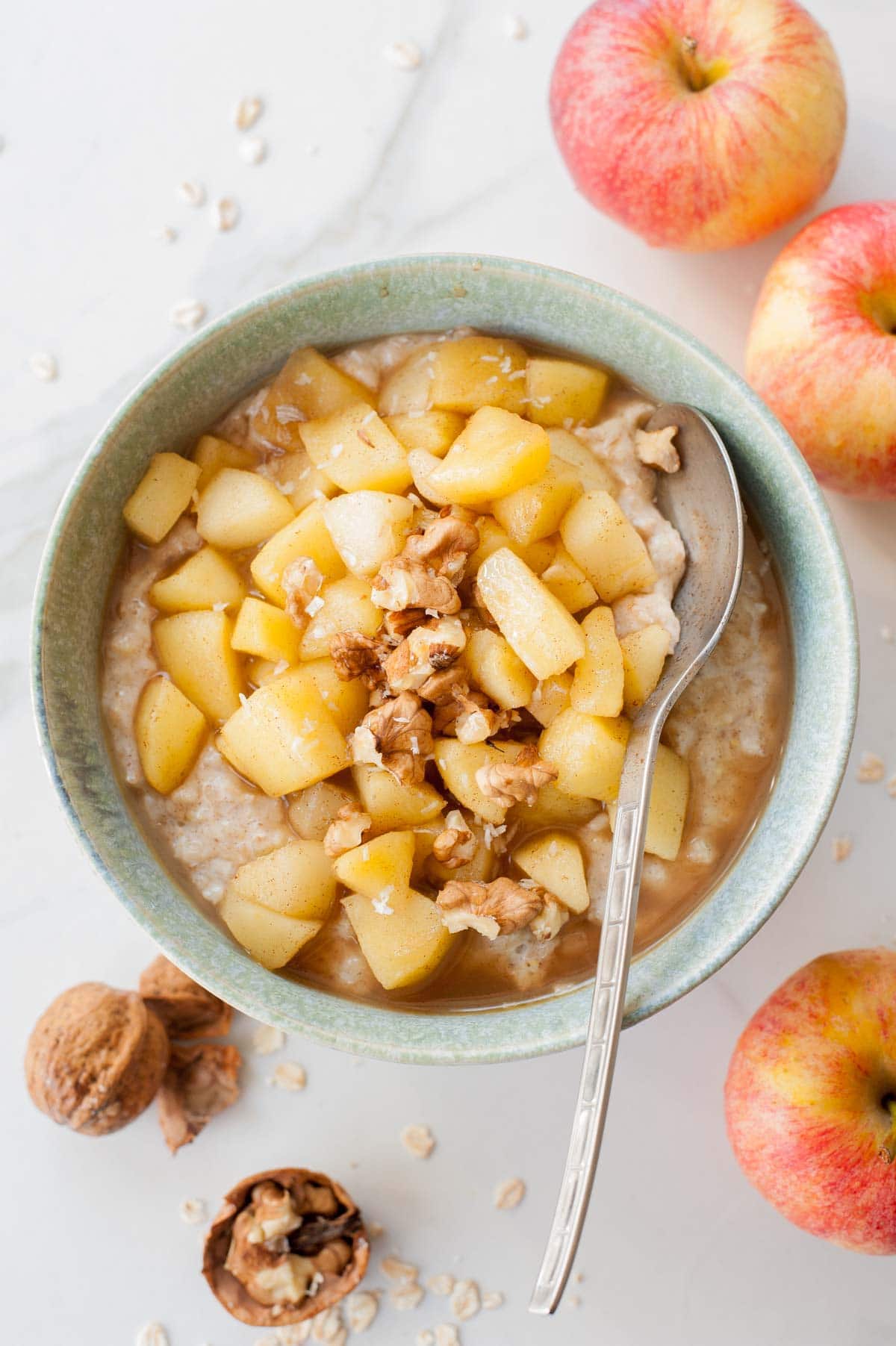 #16 Puff Pastry Breakfast Tarts
Puff pastry breakfast tarts reheat surprisingly well, and filling, crunchy, and delicious. This puff pastry treat is topped with veggies, eggs, and chili flakes.
#17 Breakfast Smoothie
Why not make a breakfast smoothie if you're in a hurry. We especially like this banana coffee smoothie which makes a great breakfast on the go! It's made with filling bananas, oats, cocoa powder, almond butter, cinnamon, and a shot of espresso!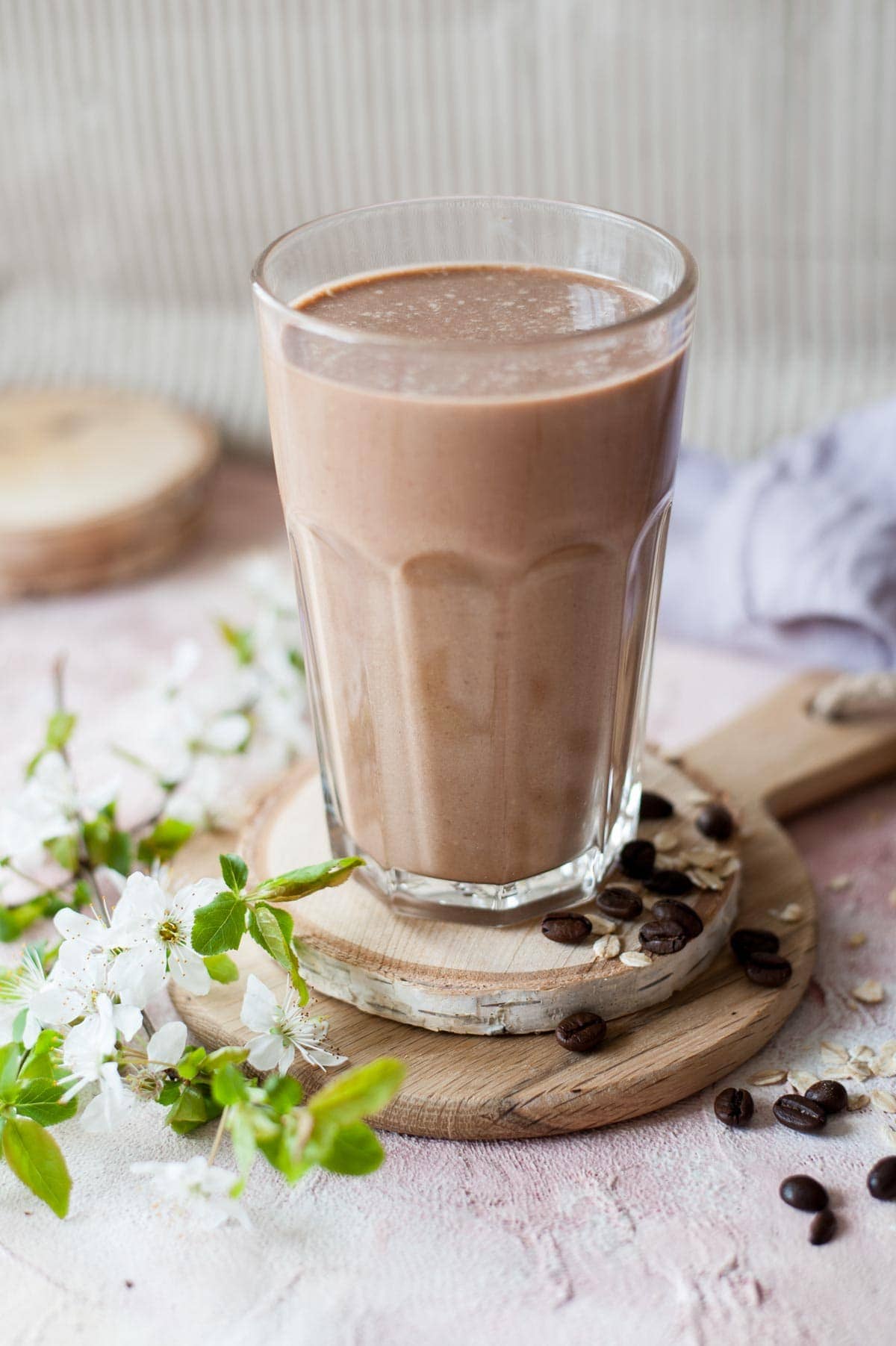 Make-Ahead Breakfast Recipes
This breakfast smoothie made with bananas and coffee makes a great make-ahead breakfast.
Pin This Recipe!
SAVE THIS RECIPE
Saved!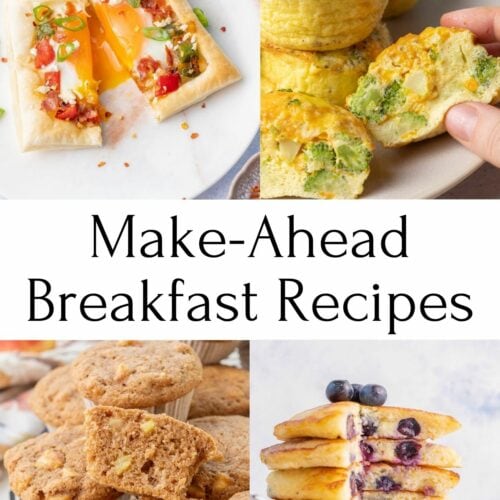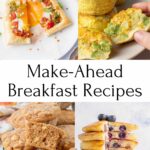 Print Recipe
RATE THE RECIPE
(click on the stars)
Ingredients
1/4

cup

(60ml) espresso

1/4

cup

oats

1

banana

3/4

cup

milk

2

tablespoons

maple syrup

1

teaspoon

cocoa powder

1

heaping teaspoon

almond butter

large pinch of

cinnamon
Instructions
Add the oats and espresso to a blender container. You can add now the rest of the ingredients, or if you have time, leave the oats with coffee for about 15 minutes to soften (it will be easier to make the smoothie smooth).

Add all the other ingredients and pulse until smooth.
Notes
Calories = 1 large smoothie (the whole recipe), this is only an estimate!
Tried this Recipe? Rate the Recipe and tell us what you think in the Comments!